Sundance Video Blog: Jeffrey Blitz's Lucky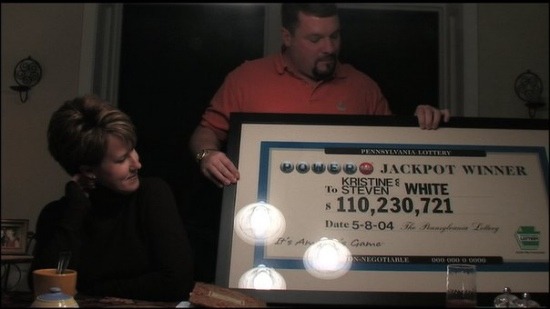 On Monday, I attended a press screening of Lucky, a documentary film about a bunch of lottery winners "as they navigate their newly found riches and a couple of extremely determined hopefuls." Here is the official plot synopsis:
"The winners' lives are undoubtedly changed forever but not necessarily in the ways we may expect. Life becomes complicated as attorneys, hired security guards, jealous friends, scheming family members, and desperate pleas for help from strangers pepper their new existence."
I've always found the story of working class people who hit it rich and somehow lose everything interesting. I was mainly interested in this film because it was directed by Jeffrey Blitz, who helmed one of my favorite documentaries Spellbound, and also directed the feature film Rocket Science, which won him the Sundance Film Festival Directing Award in 2007. Both films are solid, with Rocket Science being a must watch (Up in the Air's Anna Kendrick provides an amazing performance).
Did Lucky live up to expectations? Watch the video blog review after the jump, featuring David Chen, Frosty from Collider, and myself.