Sundance Video Blog Review: Blue Valentine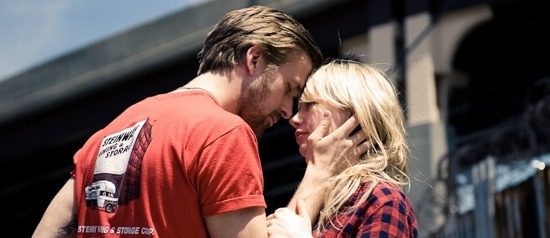 Derek Cianfrance's directorial debut Blue Valentine premiered yesterday at the 2010 Sundance Film Festival as one of 16 films selected from 1,058 submissions for the dramatic competition. Written by Derek Cianfrance, Cami Delavigne and Joey Curtis, the screenplay won the 2006 Chrysler Film Project contest, which came with $1 million of funding.
The story is about "love lost and love found told in two parallel moments in time." Basically it's (500) Days of Summer without the funny hipsterish style, instead replaced with depressing drama, and starring Michelle Williams and Ryan Gosling. I recorded a video blog review with Brandon Tenney from FirstShowing (and Frosty from Collider makes a cameo appearance, providing the perspective of someone who hasn't seen the film).