Casting Notes: James Marsden Joins Russell Brand In I Hop; Naomi Watts Joins Daniel Craig In Dream House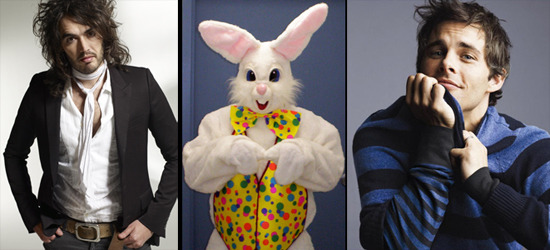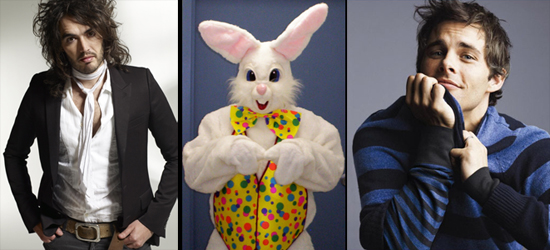 Want to see Russell Brand play the Easter Bunny? You won't be able to see him do so, exactly, but you'll hear his voice bringing the venerable Hallmark card company mainstay to life in I Hop. Described as "the world's worst houseguest," Brand's bunny is accidentally injured by an unemployed slacker played by James Marsden, who then allows the holiday creature to crash at his house. As one might expect, wacky hijinks ensue.
The film is planned as a live-action / CGI blend, which seemingly describes a great many movies these days, but in this case is meant to imply that Brand's Easter Bunny will be CGI while the rest of the film is live action. Tim Hill (Alvin and the Chipmunks) is directing. The script is by Cinco Paul, Ken Daurio and Brian Lynch. The trade report says that both characters eventually "learn what it takes to finally grow up," but hopefully they'll do the growing up during the credits, and leave most of the movie to the funny stuff. [THR]
After the break,  Naomi Watts moves into a house with Daniel Craig.
Brothers director Jim Sheridan will next helm the film Dream House, which was announced not long ago with Daniel Craig in the lead. Now we know that Naomi Watts will join him in the story about "a New York publishing exec who relocates his family to a small New England town, only to learn that their new home was the scene of a vicious murder." Watts won't be Craig's wife; instead she'll play a neighbor. I'm curious to see who'll be cast as the other male lead — the husband who survived the murders and is believed to have been the culprit behind them.
Sheridan is basing the film on a spec script by David Loucka, and I remain curious to see how Craig will fare in the rural American thriller. [THR]