Sundance Video Review: Howl (And The Story Of How We Scored Tickets)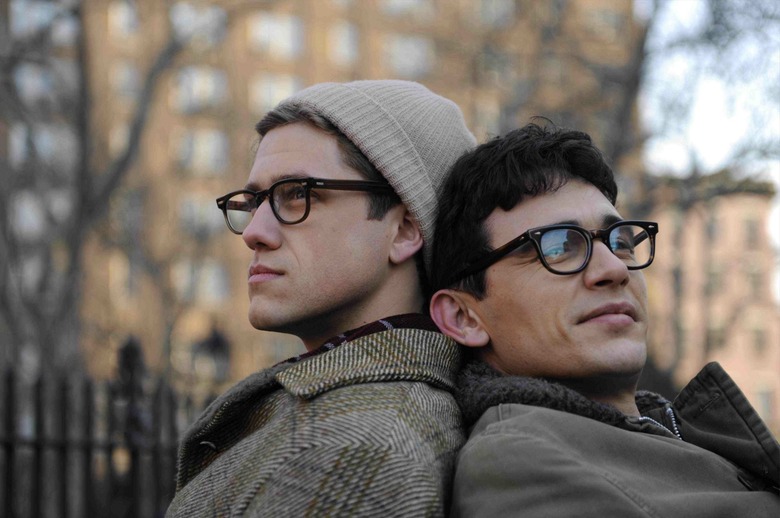 The opening night feature film of the 2010 Sundance Film Festival was Howl, a nonfiction drama described as a "movie about a poem." You might recall that we woke up at 6:30am and trenched in four feet of snow to try to score tickets to the premiere, and failed. We somehow got in... and in case you're wondering, we've included audio of David Chen's dramatic story of how he scored not one, but two tickets to the highly sought after film.
James Franco stars as the young Allen Ginsberg, who is still trying to find his voice. The story follows the creation of his groundbreaking poem HOWL, and the landmark obscenity trial that followed. The film also stars David Strathairn, Jon Hamm, Mary-Louise Parker, Jeff Daniels. Rob Epstein and Jeffrey Friedman, two filmmakers best known for their documentary features The Times of Harvey Milk and Paragraph 175, make their narrative feature film debut.
Howl began as a documentary concept, but morphed in a narrative feature (which in my opinion was the begining of the end for the project). /Film's Peter Sciretta and David Chen were in attendance at the Eccles Theatre for the world premiere, and have recorded a video blog review, which is embedded after the jump.
How David scored tickets to Howl:
Part 1:
Part 2: