Peter Dinklage In Talks For Knights Of Badassdom, Synopsis Revealed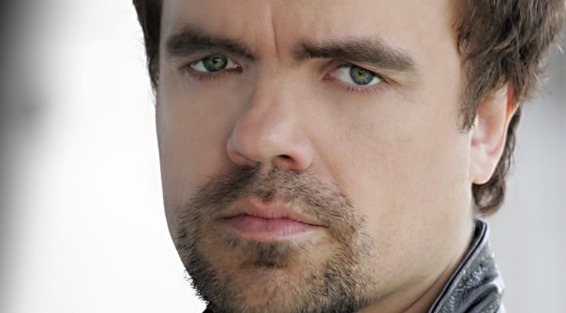 Peter Dinklage is reportedly in talks to take a role in Joe Lynch's horror/comedy/adventure The Knights of Badassdom. The film was produced and co-written (with Kevin Dreyfuss) by Matt Wall, producer of Dinklage's upcoming St. John of Las Vegas so there's clearly a relationship there and I can imagine anybody lucky enough to get Dinklage in one of their films would try and get him back over and over again.
When I first reported on the film, from the thick of last year's Frightfest, here's how I described the set-up:
...a film about LARPers who accidentally cast a real spell and bring a real demon into our world.
That's been expanded upon by the full casting synopsis, which you can read after the break.
So, from Bloody Disgusting, who broke the Dinklage news, comes a slightly more detailed description of the film's basic plotline, apparently being used in the casting process:
A huge group of dedicated, costumed LARP-ers (Live Action Role-Players) , dressed like knights, elves & various characters, give up their cell phones and take to the woods for the Central New Jersey Knights of Badassdom Adventure Society, where they are set to re-enact a dungeons and dragons scenario right out of the mythical Middle Ages.
After being dumped by his sexy girlfriend Beth, Joe reluctantly decides to join Eric and his Larping friends in the woods rather than stay behind and feel sorry for his newly single status. There he meets hot, ass-kicking, intimidating huntress LARPer Gwen, and finds himself a surreal adventure wilder than he ever imagined when a make-believe wizard casts an all-too-real spell from an ancient book he bought on EBay, releasing an actual demon with a taste for human blood — and souls — that starts systematically decimating the players in this suddenly deadly "game." Will our guys become the heroes they have been pretending to be before time runs out?Did they ever get the right director with Joe Lynch. You couldn't grow a better fit in a test-tube.According to the film's imdb page – which can sometimes mean no more than "according to some guy slumped in a shop doorway" – the actor Douglas Tait is also set to appear in the film. Tait's previous appearances as hunchbacks, aliens and sleestaks suggest he's an old hand at acting from under make-up. Do we have our "actual demon with a taste for human blood"? I'll put a buck on it.