The The Eclipse Movie Trailer: A Mature Ghost Story With Dueling Actors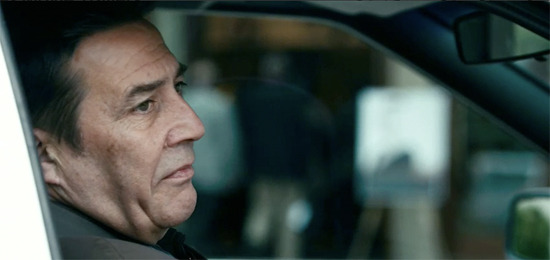 This isn't a Twilight trailer. If that's what you're hoping for, move along.
Instead, this is the trailer for The Eclipse, a ghost story with a literary bent and a solid cast. Ciarán Hinds and Aidan Quinn duel throughout this trailer, focused as they are on the interest and affections of Iben Hjejle. Writing and directing is Conor McPherson, the playwright who made his name in cinema as writer of the crime comedy I Went Down.
Hard to say how heavy the supernatural aspect of the film will be, but I'm intrigued by the idea of seeing Hinds and Quinn duke it out on both a mental and physical level. The photography looks great, as well, and promises to work in concert with the ghost story aspect to keep some tension throughout the picture. Or so I hope.
Apple has the trailer in lovely HD, if you like what you see in the embed below.
Here's the official synopsis:
Michael Farr (Ciarán Hinds) is a teacher raising his two kids alone since his wife died two years earlier. Lately he has been seeing and hearing strange things late at night in his house. He isn't sure if he is simply having terrifying nightmares or if his house is haunted. Each year, the seaside town where Michael lives hosts an international literary festival, attracting writers from all over the world. Michael works as a volunteer for the festival and is assigned the attractive Lena Morelle (Iben Hjejle), an author of books about ghosts and the supernatural, to look after. They become friendly and he eagerly tells her of his experiences. For the first time he has met someone who can accept the reality of what has been happening to him. However, Lena's attention is pulled elsewhere. She has come to the festival at the bidding of world-renowned novelist Nicholas Holden (Aidan Quinn), with whom she had a brief affair the previous year. He has fallen in love with Lena and is going through a turbulent time, eager to leave his wife to be with her. But all Lena is trying to do is extricate herself from this mess and just get through the next few days.