Exclusive: Four-Phase Progression Of The Cheshire Cat From Alice In Wonderland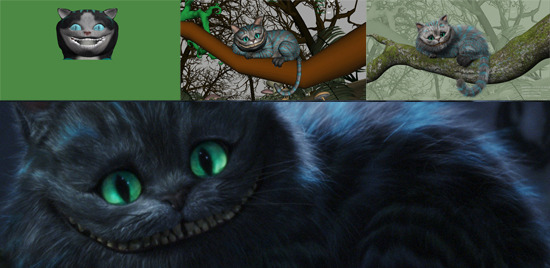 Walt Disney Pictures is ramping up promotion on Tim Burton's Alice In Wonderland, and have announced they will be releasing new goodies every Wednesday leading up to the March 5th release. They're calling it "Wonderland Wednesdays." Disney has given us an exclusive look at a 4-phase progression of the Cheshire Cat. After the jump you'll find a step by step explanation of the composition, resulting with the you end up with a fully composited photo. Yahoo will also be debuting photos of characters and corresponding descriptions (we have included the one for the Cheshire Cat below). You'll still want to head over to Yahoo to learn about "Underland".
Click on any of the images below to enlarge.
1 of 4: The iconic shot of Alice's first meeting with the Cheshire Car, who's grinning at her from his tree limb, begins with what's similar to a storyboard sketch, using an assemblage of low-resolution character stills.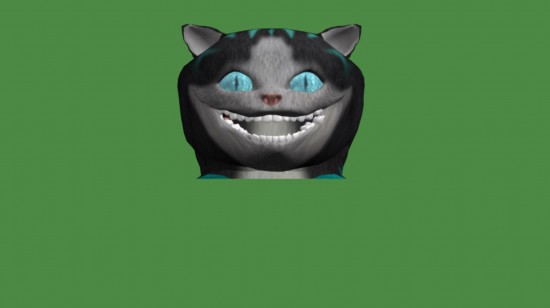 2 of 4: The scene moves to animation, where the character is dropped into a low-resolution environment – the images are kept low-res to allow Imageworks' animators to create the Cat's performance without having a lot of data to manipulate.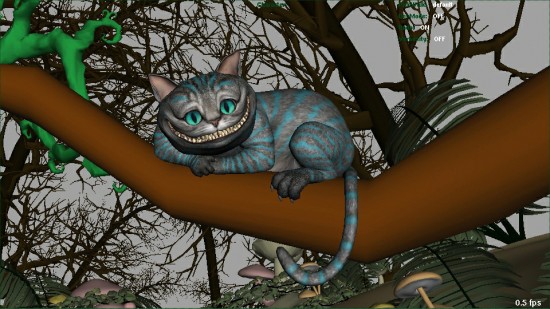 3 of 4: The biggest challenge is to create a realistic cat that can generate the trademark exaggerated grim. Here, the all-important hair has been added, ensuring it behaves as it should, where it should be, with the Cat now curled on his limb.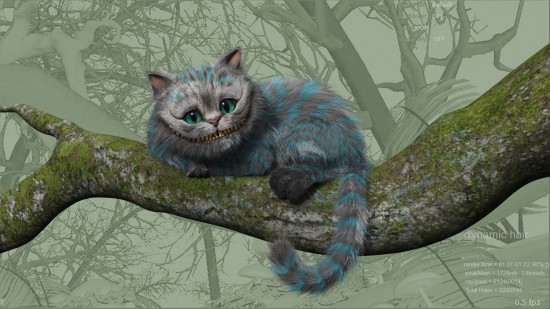 4 of 4:Final lighting is added, along with a full resolution environment behind the Cat, including the flora and atmosphere added for visual effect.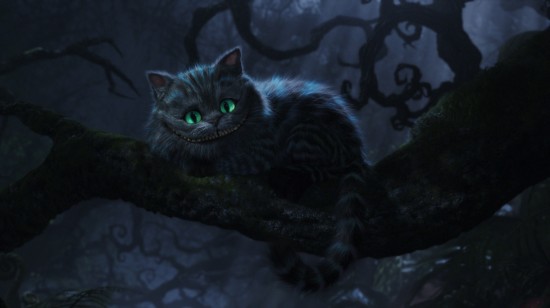 CHESSUR, THE CHESHIRE CAT (voice of Stephen Fry) is a dapper tabby with the ability to appear and disappear. He is all calm, casual sensuality with a seductive grin that masks his cowardice. It's the cat's disembodied head that first appears to Alice in Tulgey Wood after she's been attacked by the vicious Bandersnatch. He offers to purify the gashes on her arm by licking them. Alice declines, although she allows him to lead her to the Hatter's Tea Party where the Hatter blames him for deserting them on the day the Red Queen seized control of Underland. Using his skills and the Hatter's coveted top hat, Chessur later finds a way to redeem himself.