WTF: Channing Tatum Wants Nicolas Refn To Direct A Male Stripper Movie?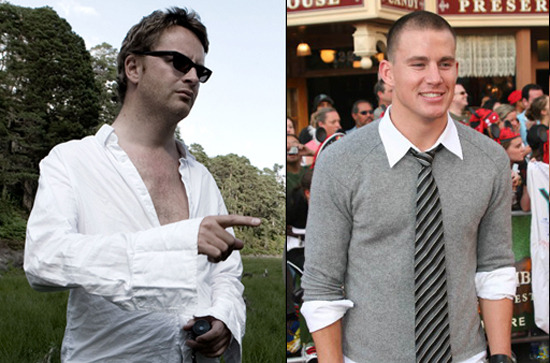 This is probably eighty-five percent off the cuff talk, but it's a slow news week, so here's a head-scratching laugh courtesy of Channing Tatum. When he was young, the actor spent a year as a male stripper, and says the experience gave him enough material to come up with a movie about a guy who sheds his skivvies for singles.
Tatum talked to the Sydney Morning Herald recently while promoting Dear John, and said that he's got a director in mind for the film. "I've already got the director picked out. I'd like Nicolas Refn, who did the movie Bronson, to do it because he's insane for it. It needs to be a crazy film and I think it's also possible to do a cute, romantic movie."
"Insane for it," meaning...that Refn knows of the idea and likes it? Or that Refn is insane enough to do it? (Which is certainly true.) Like I said — possibly nothing to get too expectant and/or worried about. Probably not a bad way to give Refn a hit, though. I expect there's a sizable audience that would pay to see Tatum take his clothes off, should he star in it. (Which he says he's ready to do.) [via Vulture]