The Wackness Director Jonathan Levine To Adapt Zombie Novel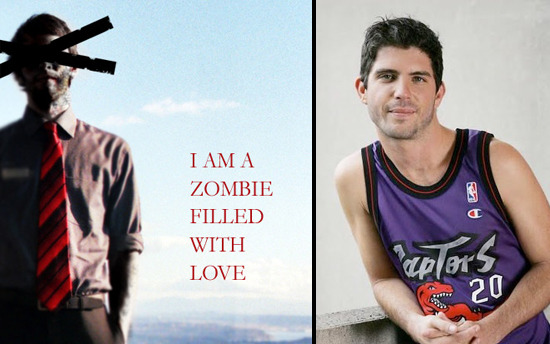 Jonathan Levine made a mark with All the Boys Love Mandy Lane (a solid film that still hasn't been given a proper release in the States) and then got a lot of people on his side with The Wackness. Earlier this month he signed on to direct the film formerly called I'm With Cancer, starring Seth Rogen and Anna Kendrick. Now there's word that he'll adapt the forthcoming novel Warm Bodies, a "darkly comic, existential zombie romance set at the end of the world" by Isaac Marion.The Playlist reports on the project (and Screen Daily confirms), saying that it's in the very early stages now but set up at Summit with Bruna Papandrea overseeing. Word is that Levine is writing the script now with an eye for turning in a draft before the Rogen film gets going.
Isaac Marion previously wrote a zombie short story called I Am a Zombie Filled With Love, from which the novel Warm Bodies springs. (Read the story here.) His website says that "Odds of Warm Bodies becoming a published book and also a major theatrical film are currently very good."
Here's a trailer for Marion's book. Note that it is not by Jonathan Levine (Marion made it himself in 2008) but it gets the idea across. I'm a bit less interested in the romance angle than the first-person zombie account of the post-apocalypse. There's room for some fun stuff there, even though it's been covered to some extent in other films.
(Hm, though the content of the story is nothing like it, the description "darkly comic, existential zombie romance set at the end of the world" sounds to me a lot like Dellamorte Dellamore, aka Cemetery Man. I love that movie to, uh, death, and if this is a good companion piece I'll be intrigued.)