Alexander Payne Begins Work On The Descendants, Starring George Clooney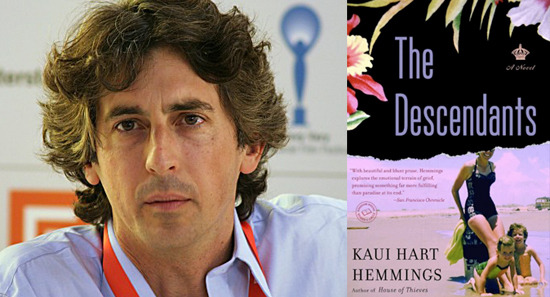 Variety isn't the only organization that can bury info in reports. Hawaii does it, too! Down at the end of the long press release trumpeting Hawaii as the filming location for Pirates of the Caribbean 4 is a minor nugget about Alexander Payne. The director is currently in pre-production on The Descendants, which will indeed star George Clooney as recently rumored.
Yes, this is really just a confirmation post, but it's the good kind of confirmation, and I suspect that a lot of people may have glossed over our last two items about The Descendants, which Payne has been developing for a few months. (And which will be his return to features after a six-year break that followed Sideways.) He's been active with Hung on HBO, yes, but I'm happy to see him getting back to the big screen with a new feature.
The film, which will shoot soon in Hawaii, is an adaptation of a novel by Kaui Hart Hemmings about Matt (presumably Clooney), a "besieged and wryly introspective attorney" who "wrestles with the decision of whether to keep his swath of valuable inherited land or sell it to a real estate developer." But more important is Matt's wife, who is in an irreversible coma, and the fact that Matt has just discovered that she was having an affair with real-estate broker Brian, which leads "him to travel with his two daughters—precocious 10-year-old Scottie and fresh from rehab 17-year-old Alex—from Oahu to Kauai to confront Brian."
As a peace offering for this meager confirmation post, I give you George Clooney's truly funny introduction of Wes Anderson from the New York Film Critics Circle awards ceremony. The video comes courtesy of Jeff Wells, who shot some shakycam of the ceremony. You get a little bonus Kathryn Bigelow at the top, and yes, that's controversial critic and NYFCC honcho Armond White standing on stage throughout.