The Duplass Brothers To Direct The Jason Reitman-Produced Comedy Jeff Who Lives At Home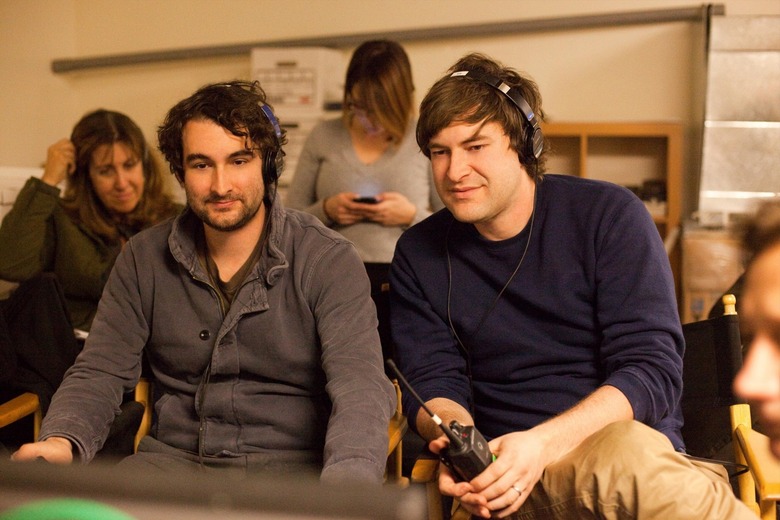 A while back, we took a look at some of the projects that Jason Reitman might direct following Up in The Air. One of the projects was a screenplay written by The Duplass Brothers — Jay and Mark Duplass, who broke onto the scene as part of the indie mumblecore movement (The Puffy Chair, Baghead...etc).  It turns out that the Duplass brothers were not working on a screenplay for Reitman to direct, but instead produce.
Movieweb has scored exclusive news on the film, titled Jeff Who Lives at Home, which is described as a Sword in the Stone-style quest movie about a stoner's search for some wood glue.
"We are always going to mess with genre and use it to our favor. I can't say too much, because my press team will maul me. Jason Reitman is producing for us. We are shooting in the spring. This is the movie we were born to make. We are more than ready to jump into this one."
Duplass reveals that the role of Jeff has been cast, but an official deal has not yet closed. I was a big fan of The Puffy Chair, and I'm very interested to see what the Duplass brothers will be able to do within the Hollywood system. Their first film for a studio, Fox Searchlight, is titled Cyrus (you can see our photo preview here) It stars John C. Reilly, Jonah Hill, Marisa Tomei, and Catherine Keener, and it tells the story of a love triangle between a man, his girlfriend, and her son. Cyrus will premiere at the 2010 Sundance Film Festival next week. We'll be in Park City with the early buzz review.