Exclusive First Look: Spike Jonze's I'm Here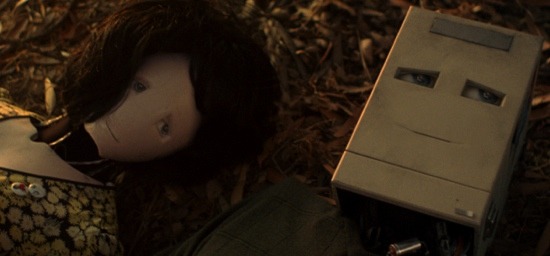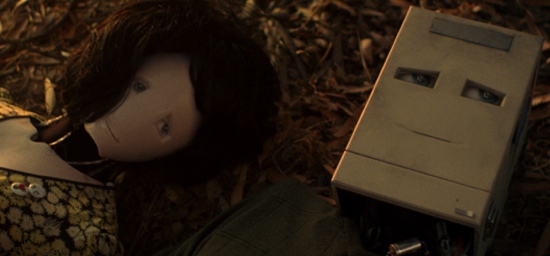 We don't really know much about Spike Jonze's next project, a short film titled I'm Here which is set to premiere at the 2010 Sundance Film Festival. Funded by Absolut Vodka, the half-hour short film has been described as a "robot love story" and stars British actor Andrew Garfield (Boy A, The Imaginarium of Doctor Parnassus, The Social Network). When I learned tonight that Spike wanted to know if we would be interested in premiering the first official production photo from the film, I immediately responded, "did you even really have to ask?"
Spike shot this short during the Fall of 2009, and is still putting the final touches on it as we speak. From Spike, "For me the movie was getting back to working light" after Where The Wild Things Are, which was much more labor intensive. I'm Here marks Jonze's third short film screened at the Sundance Film Festival. It will premiere on Thursday, January 21st at 8:30 pm at the Egyptian. It will play as part of a shorts program. After the jump you will see the full uncropped photo. You can even click on the image to get a high resolution look.
/Film exclusive photo premiere: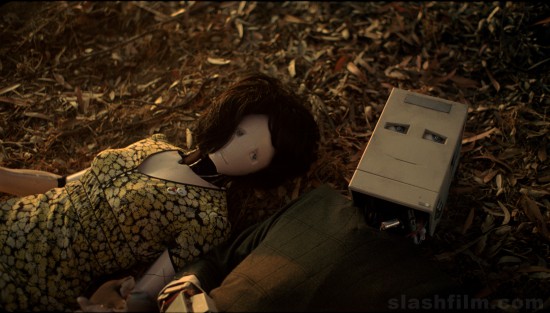 And here are a few of the previously released behind the scenes photos: