What's Next For Tobey Maguire? Avatar Style Sci-Fi? True Story Drama?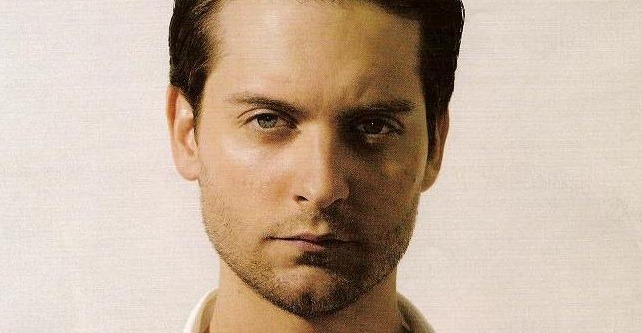 Now he's had his webby tights ripped off, what might be next for Tobey Maguire? The answer, according to Steven Zeitchik's synidcated article (see it at AZCentral, for example) might hinge on what kind of career Maguire is looking to mold. There's a big-budget franchise-friendly path, and there's a lower road of more 'dramatic' work, and in mapping these out, the article mentions a few possible pictures on both sides. My picks to follow after the break.
Apparently Sony have been developing a big-screen adaptation of Alec Gillis' Worlds with Maguire in the frame as a potential star. The book, first published in 2005, has a forward by James Cameron that evokes nothing more than Avatar:
Not since Wayne Barlowe's Expedition has an artist conceived an alien biosphere in such baroque detail, while remaining true to nature's fundamental principles of adaptation, selection and ecological interdependence. These worlds are intricately conceived, their biomes scientifically plausible, while possessing a sufficient sense of the quirky and outrageous to mirror nature's own outlandish inventiveness.
It sounds fascinating, particularly to a fan of Gillis' FX work like myself.
On the dramatic side, there's a couple of period movies based upon true stories. There's The Limit, telling of rivalry between Grand Prix drivers Phil Hill, who would be played by Maguire, and Wolfgang von Trips. This has a 'nearly completed script' by Sherlock Holmes' Anthony Peckham; and there's The Crusaders, a dramatisation of the Brown v. Board of Education case of 1954 from screenwriter Danny Strong and director Gary Ross.
I like the sound of Worlds but, personally, it's The Crusaders that catches my eye the most. Strong's script for Recount was great and I think Ross is a splendid director, as well as somebody who clearly has a strong rapport with Maguire.
Earlier in the week, Maguire made an appearance on Jimmy Kimmel's chat show. Asked about his nascent beard, he explained that it was for a role he might, or might not, want in a film that might, or might not, be entering production soon. Neither of the true story movies above would require the face fuzz, which should serve as a reminder of how many options Maguire has open to him, if nothing else.
Here's an embed of some of the interview, with thanks to /Film reader Rob Barnett for first telling us about it.