Jonah Hill Says 21 Jump Street Will Shoot In 2010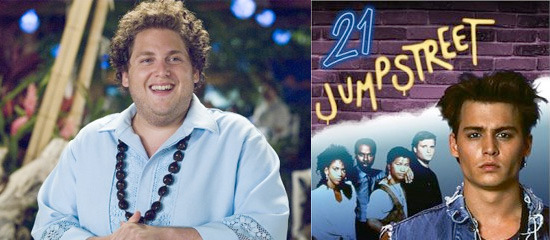 Last time we heard anything about Jonah Hill's update of the Fox TV show 21 Jump Street, it was that Cloudy with a Chance of Meatballs directors Phil Lord and Christopher Miller were in talks to direct the film. Now Jonah Hill has confirmed their hire, and says that the film will likely shoot this year. He's also still talking up the line that the film will be a blend of comedy and action, and won't exist to make fun of the original show, which helped launch Johnny Depp to stardom.
ComingSoon talked to Hill, and the actor described his take on the show and its resurrection.
It's not a parody of the show. I'm not playing Johnny Depp's character... I'm not saying I'm Johnny Depp. I'm not playing his character. It's a group of people that go back to high school to deal with a drug problem...It's a comedy with really cool action. We're not doing something serious like 'Miami Vice.' But it's not a parody. It's a funny movie with a lot of great action and a real story. I've been saying that it's like a John Hughes movie with 'Bad Boys' style action.
Which, first off, is exactly the same stuff he's been saying about the film for the past year. And to me, it sounds like the same recipe as Pineapple Express. Not that there is any shortage of films that manage to combine comedy, character and action. But when an actor like Hill, from the Apatow stable, starts talking about an action/comedy mix, Pineapple Express would seem to be the obvious current reference point. I didn't love that film like some did, but I'll take it as a starting point. It does more for me than '21 Jump Street reboot' does, honestly.
No other cast (besides Hill) is currently on board.