Marc Forster To Direct Robert Ludlum's The Chancellor Manuscript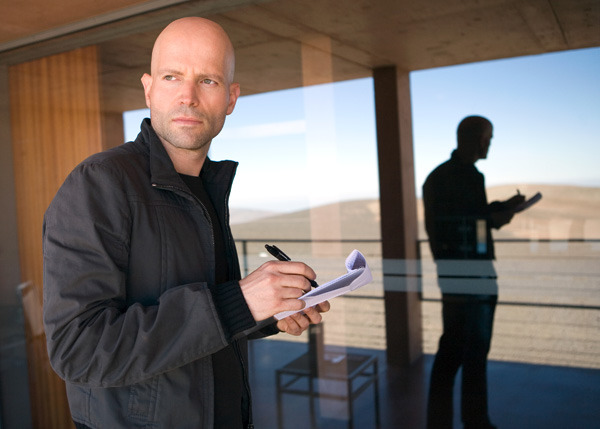 Hot off of Quantum of Solace, Marc Forster is now set to direct The Chancellor Manuscript — an adaptation of the Robert Ludlum thriller of the same name. The film is a potential starring vehicle for Leonardo DiCaprio (who's also producing), and Peter O'Brien has been tasked with adapting the screenplay.
The story concerns an author named Peter Chancellor who writes a novel about political types that are blackmailed into altering national policy. His manuscript is then discovered by operatives who mistakenly think he has uncovered their plot. Hijinks (of the violent variety) ensue.
A female CIA interrogator is duped into getting a terrorist to provide key information to the wrong side, thrusting her into the middle of a plot to plan a devastating biological attack in London.
Clearly, he must have done something right to get a chance at Chancellor's screenplay. (Side note: O'Brien is also writing the story for the upcoming Halo: Reach game.)
Forster seems like a smart choice for the studio after Quantum earned nearly $600 million worldwide. I have many issues with Quantum, but I can admit that Forster may be able to successfully pull off a political thriller (as long as it doesn't involve much action).
The Chancellor Manuscript joins several other Ludlum adaptations in the works. Most notably is David Cronenberg's upcoming film The Matarese Circle starring Tom Cruise and Denzel Washington. After the massive success of the Bourne trilogy, it's no surprise that Ludlum's work is finally getting considered for Holywood adaptation. Prior to the Bourne trilogy, the only Ludlum movie adaptation I can think of is Sam Peckinpah's The Osterman Weekend.
[Source: Variety]