Spielberg Producing TV Documentary On World Trade Center Rebuild, Spike Lee Following Up On When The Levees Broke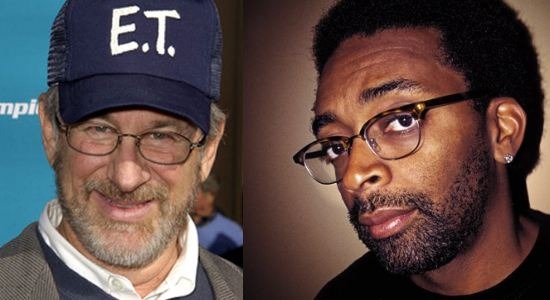 We've got word on two upcoming documentaries that will reflect on past U.S. tragedies: First up, we've learned that Steven Spielberg will be executive producing an upcoming television documentary about the construction of the One World Trade Center building in New York. The six-part documentary series will be created for the Science Channel, and will air in 2011. The series will also attempt to honor the lives lost during the 9/11 attacks, and will examine how the rebuilding of a new World Trade Center at Ground Zero is affecting the lives of everyday New Yorkers. It will also "use 3D, time-lapse cameras, computer modeling techniques and other high technology methods" to tell its tale.
There's been a lot of drama behind the WTC rebuild that could work well in doc form, and coupled with Spielberg's involvement, this definitely seems like one to look out for. Given the massive amounts of projects Spielberg has his fingers in, it's unclear how much he'll be able to contribute to the doc creatively. In general though, having his name on a project is a good sign.
Also, IndieWire is reporting (via The Playlist) that Spike Lee is returning to New Orleans to film a follow-up documentary to his fantastic Katrina doc When the Levees Broke: A Requiem in Four Acts. Lee is producing the new doc for HBO. He intends to revisit some of the first film's subjects, and will also seek out other stories along the Gulf Coast. The original film won three Emmy's, and is easily among the best documentaries I've ever seen.
It's about time for a New Orleans follow-up too. Projects like this and David Simon's upcoming series Treme could serve as a reminder that the problems from Katrina didn't just disappear when the media stopped covering it.