Six New Photos: The A-Team Movie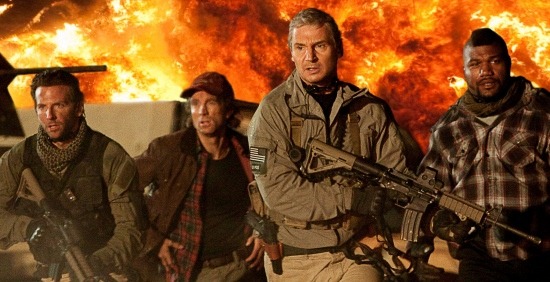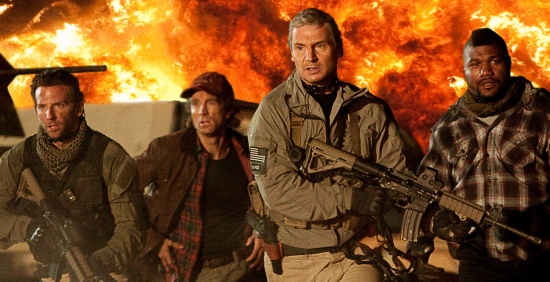 20th Century Fox has released six new production photo from Joe Carnahan's big screen feature film version of The A-Team featuring Liam Neeson as Col. John "Hannibal" Smith, Bradley Cooper as the playboy mercenary role of Lt. Templeton "Faceman" Peck, Sharlto Copley as Capt. 'Howling Mad' Murdock, and UFC champion Quinton "Rampage" Jackson as B.A. Baracus. After the jump you will find all six photos, including the uncropped high resolution digital file of the explosive image above.
Based on the 1980's television series, The A-Team movie will follow a group of Iraq War veterans (changed from Vietnam) who are trying to clear their name with the U.S. military. They were arrested for committing a crime for which they were framed, and break out of a maximum-security stockade to clear their name . The original series, which ran from 1983-87, starred George Peppard, Mr. T, Dirk Benedict and Dwight Schultz. Joe Carnahan is directing.