The Crazies Movie Trailer #3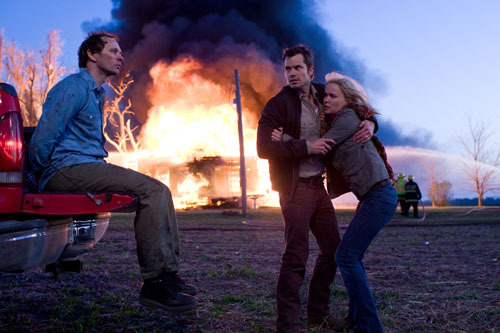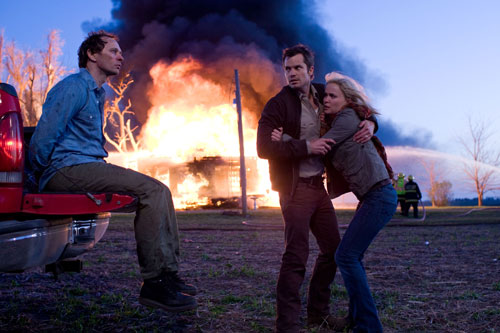 The third (and presumably last) trailer for Breck Eisner's The Crazies has hit, and this one is all about being short and sweet. We covered the first trailer back in October (which featured the Gary Jules cover of "Mad World"), and the second in December, which went a bit more in depth with the setup. The film tells the tale of a small town whose population has been turned into crazy killing machines by some sort of unknown toxin. It stars Timothy Olyphant as a small town sheriff who is trying to survive against the hordes of insane civilians and violent military retaliation, along with his pregnant wife (Radha Mitchell).
View the trailer below (don't forget to click the HD button!):
The film was written by Scott Kosar (The Machinist, The Amityville Horror remake) and Ray Wright (the Pulse English remake), and is loosely based on the 1973 George Romero film of the same name. The cast also includes Joe Anderson and Danielle Panabaker.
Despite being underwhelmed by this particular trailer, I'm still sort of psyched to see this film. On the surface, it doesn't look entirely different than other films of its ilk — but it seems stylish enough to be worth a matinee at least.
The Crazies hits theaters on February 26, 2010.