Four Brothers Sequel In The Works, Unsurprisingly Titled Five Brothers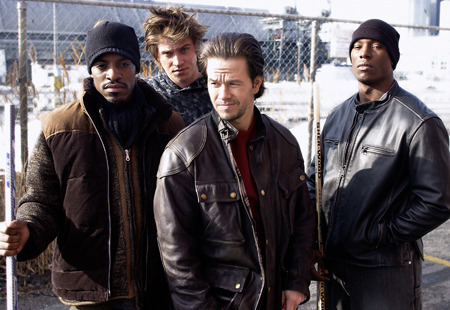 I guess Mark Wahlberg really enjoyed making 2005's Four Brothers, because THR is reporting that he has gotten the ball rolling on a sequel entitled Five Brothers. Wahlberg apparently developed the sequel idea with the first film's writers, David Elliot and Paul Lovett (who both also worked on G.I. Joe: The Rise of the Cobra). He's also set to star, but it's uncertain if any of the previous cast members would be returning (of those who survived the first film).
Five doesn't yet have a director, but I'm thinking there's a good chance that Four's director, John Singleton, could return. (And if he does, you can bet Tyrese Gibson does as well — Singleton hasn't done a film without him since 2001.)Four Brothers featured a few great shootouts, and some excellent scenery chomping by Chiwetel Ejiofor as the big bad. The brother ensemble, which included Tyrese and Andre Benjamin, were believable as an adopted family, and the supporting cast also included greats like Terence Howard and Taraji P. Henson.
I'm still unsure of what ground they can cover with a sequel though, particularly if they can't get all of the remaining brothers to return. The original grossed $75 million domestically with a budget of $40 million — so it was successful, but not a phenomenal hit. I could see the films becoming a legitimate franchise, but again there would have to be a logical reason to keep reuniting these characters.