Michelle Monaghan And Vera Farmiga Join Duncan Jones' Source Code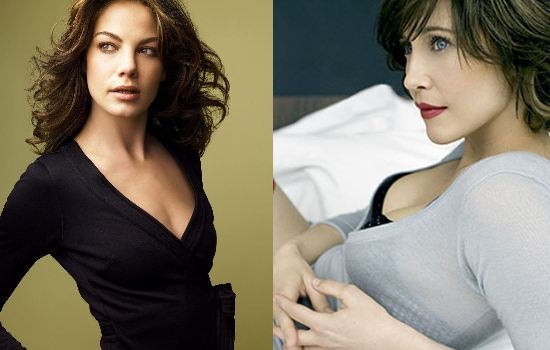 Back in November, we reported that Jake Gyllenhaal will star in Duncan Jones' post-Moon feature, Source Code. Now THR's Heat Vision Blog is reporting that Vera Farmiga is in negotiations and Michelle Monaghan is set to to star in the film as well. THR describes the film as one which "centers on a soldier (Gyllenhaal) who, as part of an experimental government program to investigate a terrorist incident, finds himself in the body of an unknown commuter living and reliving a harrowing train bombing until he can find out who is responsible for it." Brendon kindly provided additional plot details in his previous post.
Farmiga will play a communications officer who controls Gyllenhaal's character during the experiment, and Monaghan will plan a woman on the train who is romantically involved with the commuter Gyllenhaal inhabits. I can't argue with either choice. I've loved Farmiga in many of her recent roles (aside from Up in the Air, there's also The Departed and Running Scared), and Monaghan can be great with the right material (Kiss Kiss Bang Bang and Gone Baby Gone, though she was a bit miscast for the latter).
The film's script was written by Ben Ripley (Species 3), and has had revisions done by Billy Ray. I'm a huge fan of Ray's Shattered Glass and Breach, both of which he wrote and directed, so anything with his name attached automatically gets my attention now.
Given what Duncan Jones accomplished with Moon — bringing classical sci-fi sensibilities to audiences overloaded with CG, his brilliant use of practical effects — I'm sure I'm not the only one looking forward to his sophomore feature. I'm just hoping he can convince Clint Mansell to give us another amazing score.
Source Code is set to begin filming in March for a release sometime in 2011.