One More For Soderbergh's Knockout: Michael Angarano Signs On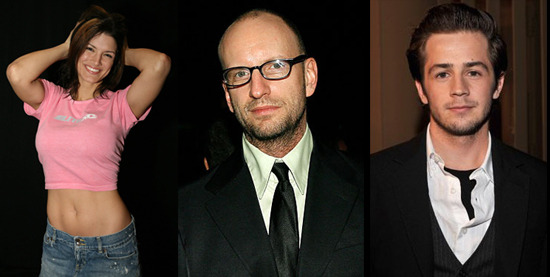 Here's a brief update on Steven Soderbergh's upcoming spy/fight film Knockout, which has been the subject of several casting breaks over the past week. The latest (and last?) major cast member to sign on is Michael Angarano. Gina Carano plays an operative for a private military contractor who is betrayed by one of her teammates. Angarano will play a teenager who ends up as Carano's unwitting partner after he helps her out of a tight spot, says THR.
That's the first shred of plot that has lessened my interest in the movie, but I'll still trust in Soderbergh and his screenwriter Lem Dobbs. Also in the cast, in case you missed the news, are Ewan McGregor, Michael Douglas, Michael Fassbender, Dennis Quaid and Channing Tatum. Antonio Banderas is rumored to be signing on, too.
Meanwhile, care to place your bets on whether Agnarano is in the running to be the new Peter Parker in Sony's Spider-Man reboot? Along with Anton Yelchin and Andrew Garfield, you'd think he's very possibly on the shortlist.