Cool Stuff: Robocop T-Shirt By Ryan Patterson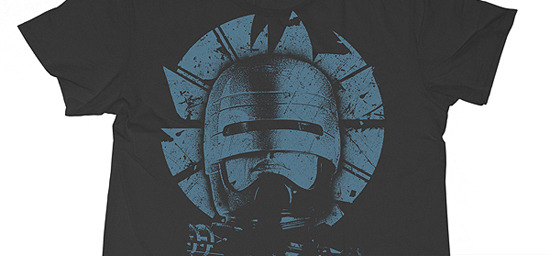 Why did the hardcore/metal band Converge print up a shirt featuring Robocop? I have no idea, but I bought it the moment I saw it. The band's most recent record, Axe to Fall, has been topping year-end lists aimed at fans of extreme music, and seemingly as if to celebrate they released a bunch of new merch. None of their other new stuff has the movie geek appeal of the RoboCon shirt, but when you've got this guy on your side, who cares?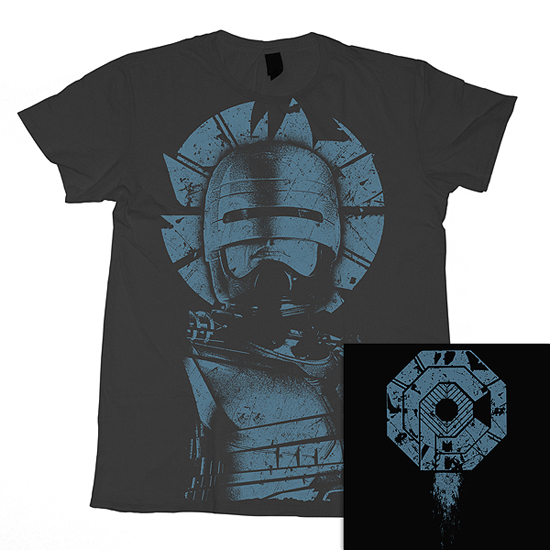 Don't dig Converge? No problem, as there's very little on this shirt that indicates it is related to the band. There's the front image of your favorite Peter Weller alter-ego, with a stylized OCP symbol on the back. It's "printed on a vintage black, slimfit, ringspun cotton shirt."
The artwork is by Ryan Patterson, an increasingly prolific artist/designer who also plays in the band Coliseum. Typically his provenance is mono- and duotone images with stylized skulls that look as if they've been run through a photocopier a few times. I like his work (Coliseum's covers are great, and his Magrudergrind and Torche Viking shirts rule) and this RoboCon image is no different.
Head to the official Converge e-store to pick up the RoboCon shirt for $15.99, unless you need the XXL, which is $16.99.
Cool Stuff is a daily feature of slashfilm.com. Know of any geekarific creations or cool products which should be featured on Cool Stuff? E-Mail us at orfilms@gmail.com.