Casting Notes: Christina Ricci In Bel Ami; Maggie Grace And Salma Hayek In Faster; Kat Dennings In Daydream Nation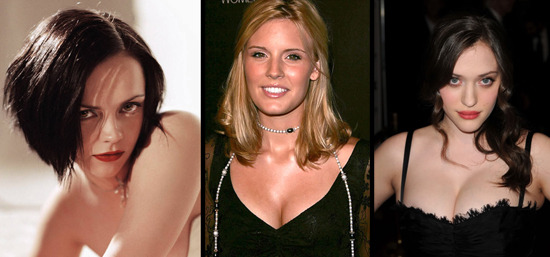 It's been slow on the casting front since late December, when Hollywood pretty much shut down for the holidays. Now that everyone is back to work things are picking up slowly.
Christina Ricci has joined the cast of Bel Ami, which already stars Robert Pattinson and Uma Thurman. Based on Guy de Maupassant's short story 'Bel Ami,' the film will follow George Duroy (Pattinson), a young journalist who rose from poverty to become one of the most successful men in Paris via the ruthless and calculating bedding of the city's most glamorous and influential women. Kristin Scott Thomas is also in the cast. Filming starts next month in Paris. [Production Weekly]
After the break, new work for Maggie Grace, Salma Hayek, Kat Dennings and Josh Lucas.
In Faster, Dwayne Johnson is "an ex-con looking to avenge his brother's murder, who is trailed by a veteran policeman." Billy Bob Thornton recently joined up, and I expect he plays the veteran cop. Now Maggie Grace is signed on and Salma Hayek is in negotiations. We don't know anything about their roles yet, but do know that George Tillman is directing from a script by Joe and Tony Gayton. This is a CBS films production, so I'm a little wary right now. [Variety]
Finally, why is someone making a movie that 'borrows' the title of a landmark Sonic Youth record? I don't know, but the cast of Daydream Nation is interesting: Kat Dennings and Josh Lucas will be in the Canadian indie written and directed by Michael Golbach. Story is about "a disaffected high school senior [Dennings] who finds herself deposited along with her widowed father in a desolate Canadian hamlet where boredom leads her into an affair with a teacher [Lucas] and into a more promising romance with a druggie teen." Will this have any chance of topping Lucas' career-best destruction in Ang Lee's Hulk? Probably not, but I'll watch it anyway. [Variety]