VOTD: Lost In The Air: The Jason Reitman Press Tour Simulator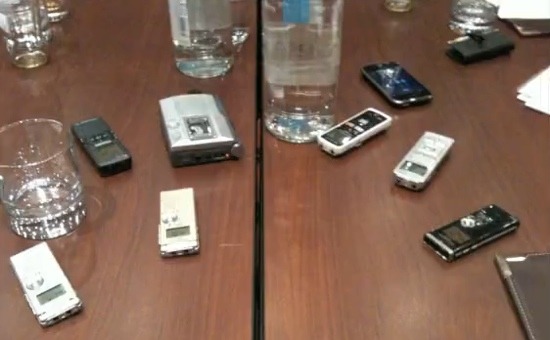 I've always found the process of interviewing filmmakers on press tours to be a bit strange. It usually happens at some big fancy hotel, in one of the suites, on an entire floor taken over by a press junket for the film release. You often enter a room as the last journalist is finishing up his interview or saying goodbye. The filmmaker sits, ready for another set of questions. A publicist waits in the corner, and gives you the wrap it up signal just as its getting good. Has it really been 15 minutes already? You say goodbye and leave as another journalist walks by and says hello. Don't get me wrong, I wouldn't give up doing what I do for anything else in the world — it's just a very odd process.
I was lucky enough to interview Jason Reitman on September 5th at the Telluride Film Festival, just hours after his film Up in the Air had it's sneak preview premiere. It was one of the most enjoyable interviews I've conducted, partly because I demanded that it take place "up in the air" in a Gondola over the mountains of Telluride, far away from the normal press junket atmosphere. That was there before there was a pie chart. Oh yeah, for those of you not paying attention, Reitman has been demystifying the filmmaking process though daily updates on Twitter. During his publicity tour, he began taking note of all the questions that journalists would ask him, and kept track of the most popular ones. How many times has Jason been asked what its like to work with George Clooney? There is a big slice of pie, created on an iphone app, for that.
Along the way, Reitman has been documenting his experiences promoting the film. He took photos of everyone who interviewed him, snapped pictures of some of the food and drinks, and recorded videos in each and every city. When the film was released, he asked fans on Twitter to send him photos of their ticket stubs. And for what purpose? Well, Jason is a filmmaker... so it shouldn't be a surprise that he took all of the photos, videos, twitpics and edited them together into a short film titled "Lost In The Air: The Jason Reitman Press Tour Simulator". It's interesting to see a national press tour from the point of view of the filmmaker. I love the shots where the people, journalists, so many people I know or recognize, change in rapid cuts, but the background remains almost static. And yes, if you look quickly, you'll notice me near the beginning of the interviewee montage. I asked Jason if we could premiere the video on /Film. Watch the video now, embedded after the jump.