Steven Soderbergh Shot A Secret Improvised Film In Australia Last Month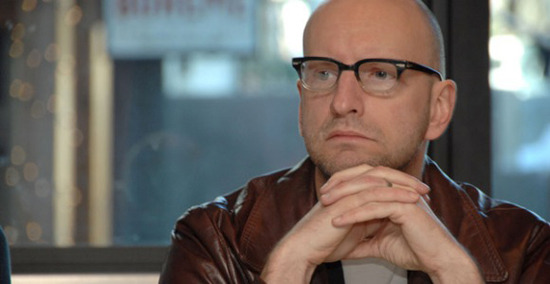 Steven Soderbergh is a freakin' machine. Just when it seems like he's sick of the whole filmmaking game, he knocks out a little film right under everyone's nose.
Last month Soderberg directed a play called Tot Mom for Cate Blanchett's theatre company in Sydney. Based on his own script, the play cast local actors in a drama based on the story of accused infanticide suspect Casey Anthony as presented by CourtTV and CNN personality Nancy Grace. But while working on Tot Mom, Soderbergh reportedly shot an improvised quickie film using much of the same cast. What's it about? Well, um, we don't really know.
The Sydney Morning Herald (as noticed by Soderbergh lovers at The Playlist) reveals the existence of the film. Note that the project, which actor Rhys Muldoon says was "pretty much improvised," is reportedly not related to Tot Mom, besides using much of the same cast.  Muldoon was asked not to reveal details of the film, which sounds like it is born of the same spirit that gave us Bubble and The Girlfriend Experience. We don't know the subject, the title, or any plans for release.
I know that the first reaction some people will have is that they didn't like Bubble and consequently won't be too excited for this project. In which case, fine, nothing can be done until we see some footage. But how can you not love that, when given a group of actors, Soderbergh took the opportunity to make a quick film? That's the sort of work that keeps filmmaking vital, and hopefully keeps his interest in the process alive.
Meanwhile, Soderbergh has his Spalding Grey documentary And Everything is Going Fine set to debut later this month at Sundance, is still on track to shoot Knockout next month, and then he'll hopefully proceed to a summer shoot for Liberace. The guy will have three films in the can before the summer is out. Fantastic.