Discovery, Sony, And IMAX To Launch 3D Television Network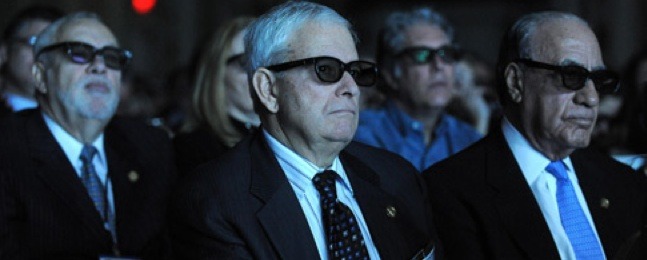 Discovery Communications will partner with Sony and IMAX to launch a cable channel that will be the first dedicated 3D TV network, airing 3D content 24/7. A press release announcing the new joint venture explains:
The new 3D network will feature high-quality premium content from genres that are most appealing in 3D, including natural history, space, exploration, adventure, engineering, science and technology, motion pictures and children's programming from Discovery, Sony Pictures Entertainment, IMAX and other third-party providers.
The three companies will have equal stakes in the venture.
The NYTimes has some quotes about the new venture from David Zaslav, the chief executive of Discovery. According to Zaslav, the move is part of "this overall quest that we're on for closest-to-real." Also, Zaslav offers some insight into how the three companies will be participating, saying, "With Sony promoting it on their sets and Imax promoting it in the theaters, and all of us contributing content, we think we can have something that will be pretty strong for consumers." Although the new channel doesn't yet have a name, we'll probably soon be seeing advertisements for it before our IMAX films, and in our local big-box stores where new 3D TV sets are displayed.
The announcement comes hot on the heels of Avatar's massive success (a boon for 3D IMAX) and just as the annual Consumer Electronics Show is gearing up for a convention that will most likely have a heavy focus on 3D technology. As BusinessWeek reports, 3D has been a hold on the imagination of TV executives as well as TV manufacturers. ESPN just announced that "ESPN 3D" will be launched in June, and Sony and Samsung have both announced deals with RealD to make 3D-capable TV sets this year.
It looks like 2010 may be the year we start to see 3D become a reality for the American home...provided you're willing to shell out for a brand new fancy TV set of course.