Is Scorsese's Next Now An Adaptation Of The Invention Of Hugo Cabret?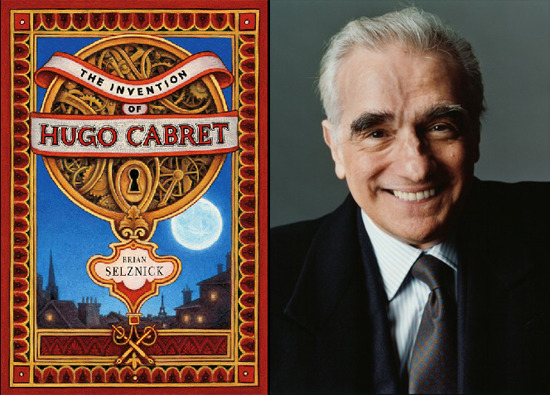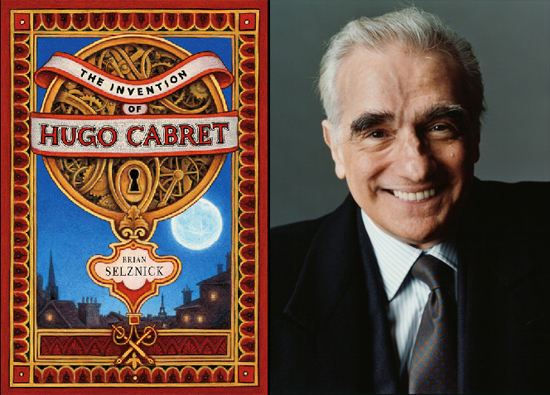 And here you thought Martin Scorsese was finally going to get his Sinatra biopic off the ground.
Almost three years ago there was word that Warner Bros. had optioned the childrens book The Invention of Hugo Cabret for John Logan to adapt and Scorsese to direct. Now a pair of European news reports suggest that he'll shoot the film this spring in Paris and London.How credible are they? Seems shaky at this point, but because I'd rather see the director take up something a little more outside his comfort zone than Sinatra, let's check it out.
The Auteurs Daily twitter feed points to the reports, one German and one French. The gist is simple: Scorsese will shoot the film, which is without any announced cast as of yet, in Paris in May, then move to London. We don't know much more than that — not even whether Logan's screenplay is still the basis — and given that this has been kicking around for years, along with many other as-yet unfulfilled Scorsese projects, I'm not yet convinced. I love the idea, though. Given the sort of populist stuff he's been practicing on recently I'd be excited to see what Scorsese would do with material like The Invention of Hugo Cabret.
Here's the book description:
Orphan, clock keeper, and thief, Hugo lives in the walls of a busy Paris train station, where his survival depends on secrets and anonymity. But when his world suddenly interlocks with an eccentric, bookish girl and a bitter old man who runs a toy booth in the station, Hugo's undercover life, and his most precious secret, are put in jeopardy. A cryptic drawing, a treasured notebook, a stolen key, a mechanical man, and a hidden message from Hugo's dead father form the backbone of this intricate, tender, and spellbinding mystery.