Fish Tank Movie Trailer #2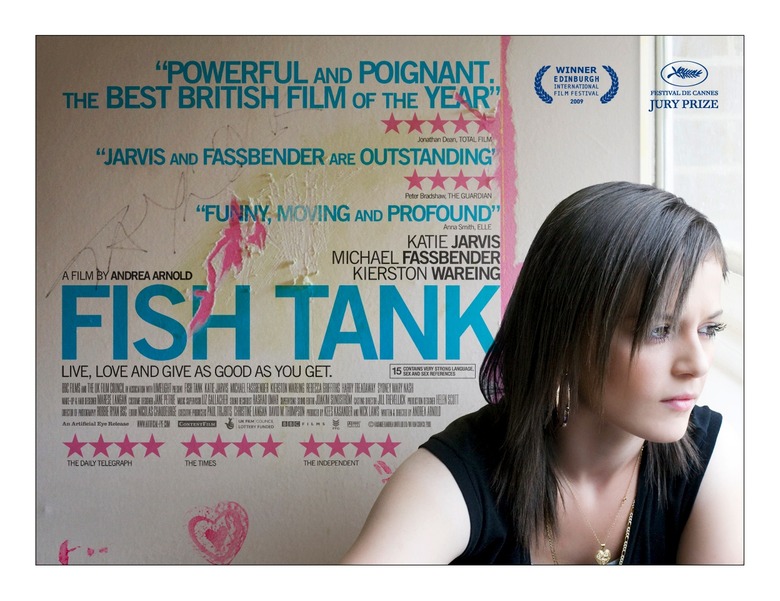 One of the things I really love about my film festival trips is that I get to discover some great small indie gems to share with you guys. Films that probably wouldn't otherwise get exposure on a mainstream film blog like /Film. The film which most fits that bill from 2009's Telluride Film Festival is a coming of age movie titled Fish Tank. The film is from Academy Award-winning short film writer and director Andrea Arnold, who won the 2006 Cannes Jury Prize with Red Road. Here is the official plot synopsis for Fish Tank:
In Fish Tank (which is not about Fish or tanks for that matter), 15 year old Mia's life is turned on its head when her mom brings home a new boyfriend. Arnold casts the same unflinching, unprejudiced gaze and touches on the themes of her Oscar-winning short Wasp to create an original and unsettling tale for our age.
Following his acclaimed central performance in Hunger, Michael Fassbender (300, Inglourious Basterds) stars opposite talented newcomer Katie Jarvis. Rounding out the principal cast are BAFTA-nominated Kierston Wareing (Ken Loach's It's a Free World), Harry Treadaway (Control, Brothers of the Head) and 12 year old Rebecca Griffiths making her film debut.
Fish Tank is an outstanding character piece with powerful performances, more than anything else — which is to say that if you require a story with big plot points, this may not be your thing. It's a coming of age story with a strong female protagonist, something you don't often see in Hollywood now-a-days. The film hits theaters in the UK on September 11th 2009, but IFC has yet to announce details about the U.S. release. We previously featured an international trailer for the film on the site. IFC Films have finally released a trailer for the domestic release, which you can watch embedded after the jump. The movie hits theaters on January 15th, and will be available on demand on January 13th.