VOTD: Grindhouse Movie Trailer For Dr. Seuss' The Lorax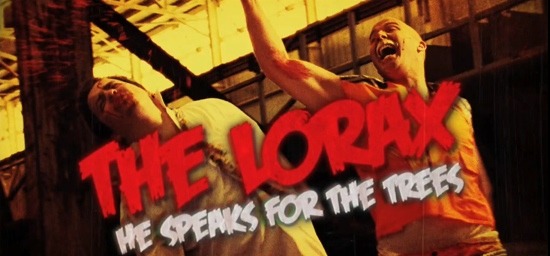 As part of his thesis in film at the savannah college of art and design, /Film reader Lee Keeler re-imagined The Lorax by Dr. Seuss as a retro grindhouse movie trailer.
"A twist on the original text: 'The Lorax: He Speaks for the Tress' is a mock Grindhouse trailer that chronicles the badassssss adventures of The Lorax, an ex-lumberjack-cum-pimp with a green thumb way up the keister of industrial America. The Onceler, his power-CEO arch-nemesis, kidnaps the Brown Barbaloots an holds the world for ransom under his maniacal chainsaw assaults."
Watch the trailer embedded after the jump.