National Society Of Film Critics Says The Hurt Locker Is The Best Of '09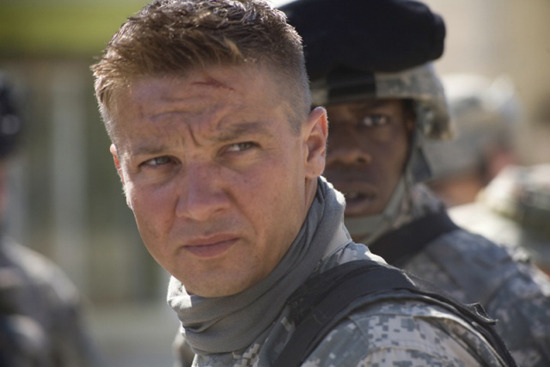 Of all the US film critic organizations, the National Society of Film Critics is the one that is most likely to break from the pack when it comes time to hand out year-end awards. While the group gave out last year's Best Picture nod to Waltz With Bashir, this year the collective was a bit more in line with other groups. After voting this weekend, Best Picture went to The Hurt Locker, and the film took several other major awards from the group as well.
That makes The Hurt Locker the first film since 1997's LA Confidential to win Best Picture from the three major us critic circles. (The NYFCC and LAFCA being the other two.) Don't assume that means that future DVD editions of the film might bear a large 'Best Picture Oscar Winner!' stamp, however.
In addition to Best Picture, Kathryn Bigelow walked away with the Best Director nod, and Jeremy Renner took Best Actor. The rest of the awards were broken down more or less as many other major critic award sets have been:  Best Actress went to Yolande Moreau for Seraphine; Best Supporting nods went to Mo'Nique from Precious and Christoph Waltz from Inglourious Basterds; Joel and Ethan Coen took Best Screenplay for A Serious Man; Fantastic Mr. Fox won Production Design.
Don't think this makes The Hurt Locker any sort of lock for Best Picture at the Oscars. As mentioned, the last time this critic circle hat trick happened was LA Confidential, which was nominated for Best Picture at the 1998 Oscars. What film won that year? Oh, right. Titanic. Films that sweep the critic circle awards often don't take Best Picture (Mulholland Drive didn't manage the Oscar despite wide critic circle acclaim; neither did Brokeback Mountain or Sideways, which lost to Crash and Million Dollar Baby, respectively.)
Here's the full list of NSFC winners:
Best Picture: The Hurt LockerBest Director: Kathryn Bigelow, The Hurt LockerBest Actor: Jeremy Renner, The Hurt LockerBest Actress: Yolande Moreau, SeraphineBest Supporting Actor: Christoph Waltz, Inglourious Basterds, and Paul Schneider, Bright StarBest Supporting Actress: Mo'Nique, PreciousBest Screenplay: Joel & Ethan Coen, A Serious ManForeign-Language Film: Summer HoursNon-fiction Film: The Beaches of AgnesCinematography: Christian Berger, The White RibbonProduction Design: Nelson Lowry, Fantastic Mr. Fox