Vincent Gallo Playing Fugitive Taliban Member In New Jerzy Skolimowski Film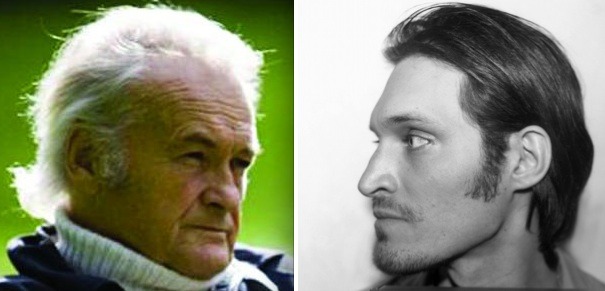 Jerzy Skolimowski's best known films are likely those he was a writer on and of these none is better known than Roman Polanski's Knife in the Water, a great thriller that was like Dead Calm but 27 years earlier and not actually rubbish. Amongst his work as director are two films from the 70s that I found quite lastingly disturbing since my youth, the supernatural horror film The Shout and obsession thriller Deep End. More recently, you likely saw him acting in Eastern Promises, where he played Stepan, or Mars Attacks or Before Night Falls where he had smaller roles.
I'm glad to report that Jerzy Skolimowski is back on location in director mode and shooting his next film right now. The Essence of Killing "follows the story of a Taliban member who lives in Afghanistan, kills three American soldiers and then is taken captive by the Americans. He is transferred to Europe for interrogation but manages to escape from his captors and becomes an escaped convict on a continent he does not know".
And who has Skolimowski cast as this Taliban member? Why, none other than Vincent Vito Gallo, perhaps the most head-scratch/shake inducing character in modern cinema. Just like a great one-liner, every little move Gallo makes is structured as a intriguing set-up followed by confounding pay off. When Gallo signs on to appear in a film, my ears prick up.Reporting on the film's production in their native Israel, Haaretz tell us that Gallo is appearing in the film alongside "two Israeli actors, Zach Cohen and Yiftach Ofir... and a third Israeli actor is currently being sought... After shooting in the Dead Sea area, the rest of the movie will be filmed in Norway and Poland".Further details on the film are pretty thin on the ground. Indeed, Quiet Earth have only a cut-and-paste portion of the Haaretz story and nothing else, and there's barely another word about the picture out there. It will be interesting to see what kind of reception a film about a Taliban murderer of American soldiers receives, doubly interesting to see how Gallo reacts to any controversy.