The Karate Kid Remake Movie Trailer; Looks Surprisingly Watchable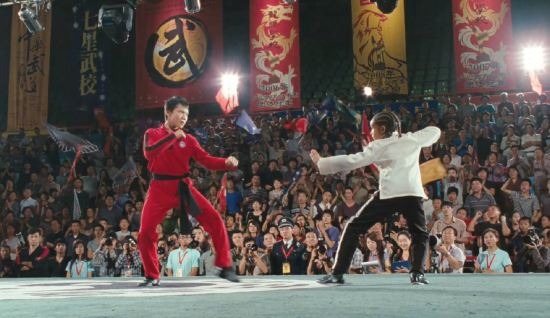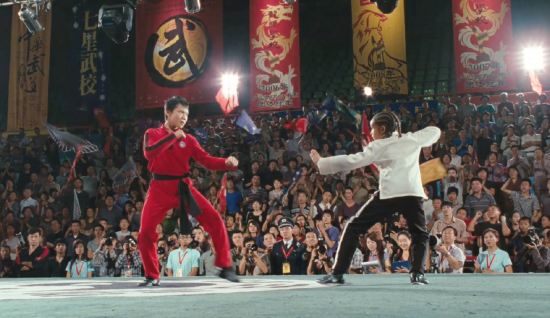 Consider me shocked that The Karate Kid remake starring Jaden Smith and Jackie Chan actually looks like it may be a fun film. We've covered the film over the past year with increasing trepidation — especially when the studio decided to stick with the Karate Kid title instead of The Kung Fu Kid. But now we have the first trailer for the film, and somehow my first response isn't to burn it at the stake.
The trailer begins with Smith's character, Dre,  reluctantly moving to China with his mother, played by Taraji P. Henson. Dre meets a girl, there's a schoolyard tussle, and then Jackie Chan comes in to save the day. You pretty much know the rest of the plot already — Chan trains Dre in martial arts, who must eventually face his bully in a tournament.
There's a lot going against this film. Jaden Smith is not that great of a child actor, it's clearly a vehicle pushed by his father, plus the very existence of this remake seems to be crushing the childhoods of many a Daniel Larusso fan. But despite all of that, it looks like fun.
View the trailer below, or in HD at Yahoo:
Chan's Mr. Han appears to be more of a dirty drunk than Pat Morita's Mr. Miyagi, but even in this short glimpse I already completely buy him in the role. And compared to the English-language films Chan has recently attached himself to (including the upcoming The Spy Next Door), this looks like it won't completely squander his talents. I also expected very little from director Harald Zwart (Agent Cody Banks, The Pink Panther 2), but he seems to be doing an admirable job of framing the martial arts, and actually allowing us to see Chan's skills and Smith's progress throughout the film.
We still have no explanation why the film is called The Karate Kid when it's set in Beijing, and Dre is learning martial arts from the Peking Opera/kung fu trained Chan, but perhaps they'll explain this away somehow.
Discuss: Your thoughts on the trailer? Does it completely trample on your childhood, or does it look like something you'd consider watching with a young martial arts fan?