New LOST And 24 Television Promos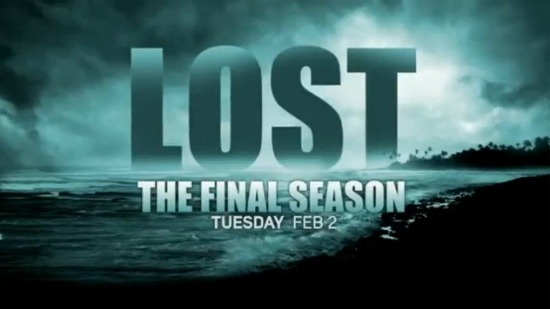 A bunch of new television spots for the Sixth Season of LOST have started airing, and are now online. And while all of the spots feature no new footage, each tv spot hints at a cliffhanger which will finally be resolved in this final season. Also available after the jump are six new television spots for the new season of 24.
Why Do You Find it So Hard To Believe?
Tell Him He's Gonna Have To Die
Love Triangle
Chance to Change Things
The Bomb
LOST: Oceanic Air flight 815 tore apart in mid-air and crashed on a Pacific island, leaving 48 passengers alive and stranded on a remote island in the South Pacific. The survivors include a diverse group of people from different walks of life — a doctor, an escaped fugitive, a con man, an Iraqi interrogator, a married Korean couple and a man formerly confined to a wheelchair who is now inexplicably healed. As the castaways attempt to get home, flashbacks (and forwards) illuminate their troubled lives before and after the crash, as the island that they find themselves stranded on begins to slowly reveal its mysterious nature. Faith, reason, destiny and free will all clash as the island offers opportunities for both corruption and redemption... but as to its true purpose? That's the greatest mystery of all.
The survivors discovered that the island holds many secrets, including a mysterious smoke monster, polar bears, housing and hatches with electricity and hot & cold running water, a group of island residents known as "The Others," and a mysterious man named Jacob. They've found signs of those who came to the island before them, including a 19th century sailing ship called The Black Rock, a downed Beechcraft plane from a failed drug run, the remains of an ancient, four-toed statue, as well as bunkers belonging to the Dharma Initiative — a group of scientific researchers who inhabited the island in the recent past. The survivors also encountered a freighter stationed off the island that some thought would lead to their rescue, but ultimately almost caused their extinction. And Jack, Kate, Hurley, Sayid, Sun and Claire's son, Aaron — known as the Oceanic 6 – actually escaped the island and made their way back into the world. But their stay turned out to be short-lived since the island wasn't through with them, yet.
With only 18 original hours left until the final episode airs in 2010, the island's violent shifts through time were ended by Locke when he traveled off-island in an attempt to persuade the Oceanic 6 to return. Back on the island, the survivors' stay in late '70s Dharmaville was over when their covers were blown and they were accused of aiding "The Others," and Sayid was gravely wounded during their flight. In addition, Ben killed Jacob at Locke's request. But since Locke's body was found to still be inside the coffin, exactly who – or what – is John Locke? And if Juliet was successful in detonating the hydrogen bomb, was she able to reset time, allowing Oceanic Air 815 to land safely in Los Angeles, or was the island destroyed along with all of its inhabitants?
The band of friends, family, enemies and strangers must continue to work together against all odds if they want to stay alive. But as they have discovered during their journey, nothing is what it seems, and danger and mystery loom behind every corner, with even those they thought could be trusted turning against them. Even heroes – and leaders — have secrets.
"Lost" stars Naveen Andrews as Sayid, Nestor Carbonell as Richard Alpert, Emilie de Ravin as Claire, Michael Emerson as Ben, Jeff Fahey as Frank Lapidus, Matthew Fox as Jack, Jorge Garcia as Hurley, Josh Holloway as Sawyer, Daniel Dae Kim as Jin, Yunjin Kim as Sun, Ken Leung as Miles, Evangeline Lilly as Kate, Terry O'Quinn as Locke and Zuleikha Robinson as Ilana.
"Lost" was created by Jeffrey Lieber and J.J. Abrams & Damon Lindelof. Abrams, Lindelof, Bryan Burk, Jean Higgins, Elizabeth Sarnoff, Edward Kitsis, Adam Horowitz, Jack Bender and Carlton Cuse serve as executive producers. "Lost," which is filmed entirely on location in Hawaii and premiered on September 22, 2004, is from ABC Studios.
24:
World Hangs in the Balance
Wake-up Call
The Clock is Ticking
The Suspense Never Ends
Save The Day
Run This Town
24: Katee Sackhoff, Freddie Prinze Jr., Mykelti Williamson, John Boyd, Jennifer Westfeldt and Chris Diamantopoulos have joined the cast of 24 for the series' eighth season. The Emmy Award-winning drama starring Kiefer Sutherland returns for its next astonishing day with a two-night, four-hour premiere beginning Sunday, Jan. 17 (9:00-11:00 PM ET/PT) on FOX.
Season Eight will unfold in New York City amidst the shadows of the Statue of Liberty and the United Nations. In this new day, CTU has been upgraded and is run by MBA-schooled and razor-sharp head honcho BRIAN HASTINGS (Williamson, "Forrest Gump"). COLE ORTIZ (Prinze Jr.), an ex-Marine who wants to follow in JACK BAUER's (Sutherland) footsteps, runs the division's Field Operations. Expert data analyst DANA WALSH (Sackhoff, "Battlestar Galactica") collaborates with systems analyst ARLO GLASS (Boyd, "The Notorious Bettie Page") inside CTU. ROB WEISS (Diamantopoulos, "The Starter Wife") serves as PRESIDENT ALLISON TAYLOR's (Cherry Jones) new chief of staff, and MEREDITH REED (Westfeldt, "Grey's Anatomy") is an ambitious journalist with ties to the unfolding situation.
As previously announced, Sutherland, Jones, Mary Lynn Rajskub and Annie Wersching also return. In addition, Bollywood icon Anil Kapoor ("Slumdog Millionaire") makes his American TV debut as OMAR HASSAN, a Middle Eastern leader who comes to the U.S. on a peacemaking mission.