/Film Editor-In-Chief Peter Sciretta Named One Of The Most Influential People In Film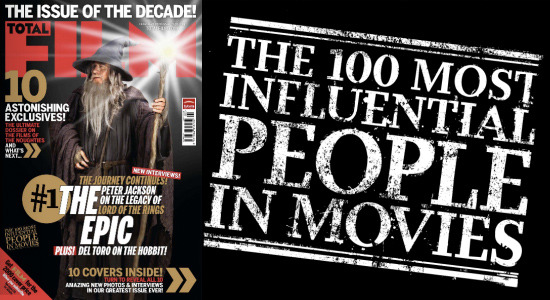 Let's do a mental exercise. Picture the most influential people in movies today. A few directors would probably come to mind: Martin Scorsese, Clint Eastwood, Danny Boyle, Michael Bay, David Fincher, Judd Apatow, JJ Abrams, the Coen Bros, etc. It might also occur to you to throw some actors into the mix as well; Matt Damon, George Clooney, Christian Bale, and Will Smith would be just a few of the folks that would make it onto your list. These guys are all heavy-hitters, playing in the big leagues, helping to dictate the direction and the success of Hollywood.
Overall, I think you could probably compile a pretty interesting list of 100 people that are influential in the film industry today. In fact, that's exactly what Total Film magazine did recently in their — hey...WTF is /Film Editor-in-chief Peter Sciretta doing on here?!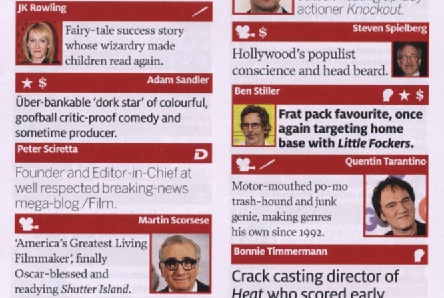 A couple weeks ago, The Guardian named /Film one of the essential movie websites, and the Microsoft-owned portal MSN named our site one of the ten best film sites of the decade. This week Total Film magazine, in their Best of the Decade issue, have named /Film owner/editor Peter Sciretta one of the most influential people in film.
Peter doesn't think he deserves a place on a list that includes Steven Spielberg and Paul Thomas Anderson (in fact, the rest of us at /Film don't exactly know what he's doing on this list either), but he's extremely grateful to Total Film magazine for the honor and the distinction nonetheless. You can read the entire list on TotalFilm.com. Here's the page on which Peter appears.