Kevin Bacon Cast As The Villain In James Gunn's Super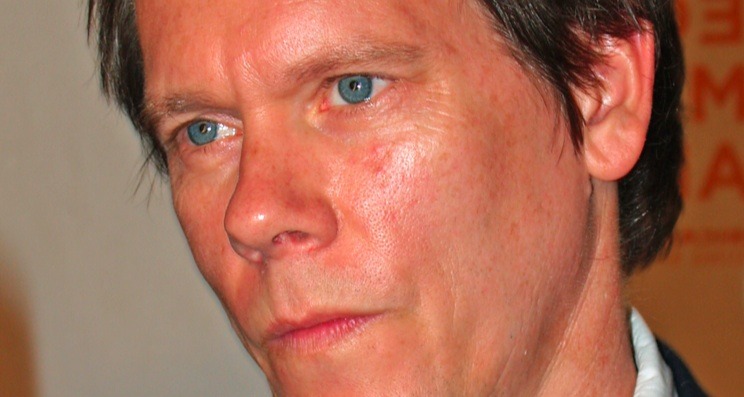 I can think of one popular parlour game that's about to get a tiny bit easier...
James Gunn's Super is a very promising-sounding example of the "real world superheroes" subgenre that includes Special, Defendor and Kick-Ass. The film is currently shooting in Shreveport, Louisiana with Rainn Wilson starring as a would be superhero without any kind of powers who picks up a pipe wrench and decides to avenge... well, it begins with his wife cheating on him with a drug dealer called Jacques.
The latest casting news is that the role Jacques has been filled, and he's going to be played by none other than Kevin Bacon. That's my opening night seat sold, right there.
Kevin Bacon is one of the few actors nimble enough to give life to Jacques, our supervillain with a nice streak. We need to love Jacques even while he's doing horrible things – Kevin is one of the only actors I know who can pull that off.
Alongside Rainn Wilson as Frank D'Arbo and his alter ego The Crimson Bolt, Ellen Page as the (very possibly sociopathic) 'girl wonder' sidekick and Liv Tyler as the cheating wife, Bacon's appointment makes for a rock-solid core cast. If this thing plays one half as well as its IMDB page will read I'm thinking Kick-Ass might have a little competition in the cult film stakes.
The film's producer, Ted Hope, is out on location in Shreveport. As such, his tweet that he's had dinner with Michael Rooker last night is a pretty strong indication that Rooker might have a role in the picture. He definitely seems to be suggesting that Gregg Henry has a role.
You'll find a lot of little bits and pieces about the film if you follow Ted, including the following:
I think SUPER will take my % of films w/ guns finally above 5 (4th) but will be only 2nd w gore & flesh bits. LOVE GOD was #1.
what does shotlistg/storybdg 100% result in? We just had our fastest/funnest tech scout ever. 2 days worth b4 lunch! James knew every shot.Nothing like having a 15min conversation about blood color & consistency with 8 people. I should have made gore flicks far more often!"Did you really call on me to become the Crimson Bolt or was that just in my head? I don't want to go to prison and..."Rainn's/Frank's prayers sequence looks so damn good & he's so good in it! So inspiring to use your labor for something you love.We are having trouble getting cleared comics for our comic books scenes in SUPER. Any comix publishers out there want SUPER placement?Mega-violent day today with plenty of stunts, broken glass, falling bricks, & crashing wheelchairs. Just another day at the office...Favorite moment of dailies today? after the squibs workd perfectly, @james_gunn screamd in ecstasy: "fuck, yeah!". Happy for the splatter.Hopefully, Super will show us what James Gunn is really capable of, bringing a little more depth to the mix of genre self-awareness and joyful splatteriness. Chalk it up on my Most Anticipated list.