Paramount Buys Black List Screenwriter Chad St. John's The Further Adventures Of Doc Holliday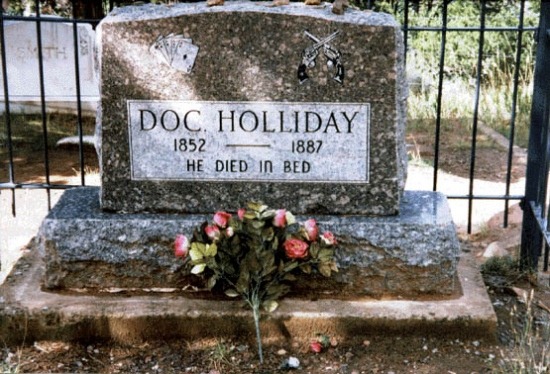 Paramount Pictures has acquired Chad St. John's action adventure spec screenplay The Further Adventures of Doc Holliday. St. Johnis one of the hottest screenwriters in Hollywood at the moment. He had not one, but two screenplays on the 2009 Black List, a listing of the best unproduced screenplays in Hollywood – Motor City about "A small time hood is framed and sent to prison, only to exact revenge years later" and The Days Before about "A man who possesses a time travel device uses it to go back in time to prevent an alien invasion." St. John has also developing screenplays for the film adaptation of the Ronin and Sgt. Rock comic books.
So what is The Further Adventures of Doc Holliday about? We don't know. Paramount and producer Lorenzo di Bonaventura (Transformers) are keeping the details tightly under wraps, but they are hoping to package the project as a Western-style tentpole film. Variety describes the film as "a history-based action adventure tale in the vein of Pirates of the Caribbean."
Doc Holliday is usually remembered for his friendship with Wyatt Earp and the Gunfight at the O.K. Corral. He has been featured in many big screen feature films, including Howard Hughes' 1943 film The Outlaw, John Ford's 1946 movie My Darling Clementine, portrayed by Val Kilmer in 1993's Tombstone and Dennis Quaid in 1994's Wyatt Earp.