Breaking: Roy Disney, Nephew Of Walt Disney, Has Died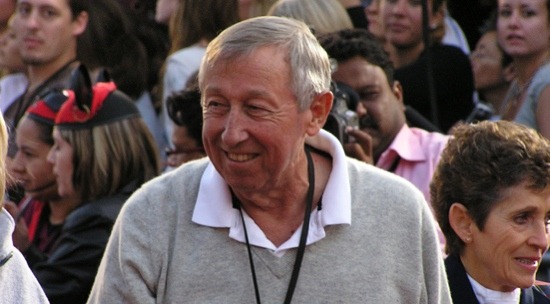 Roy Edward Disney, longtime senior executive for The Walt Disney Company, which his father Roy Oliver Disney and his uncle Walt Disney founded, has died at age 79. Disney owned over 16 million shares of Disney stock (or about 1%) and served as a consultant for the company and Director Emeritus for the Board of Directors. Disney devoted the first 20 years of his career to making nature films for the company, but he is best known for organizing the ousting of two top Disney executives: Ron Miller in 1984, and more recently, Michael Eisner in 2005.
Disney revived the company's animation division after hitting rock bottom with financial and critical failure, paving the way for a string of animated hits, including The Little Mermaid, Beauty and the Beast, Aladdin and The Lion King.
Read more about Roy Disney on the LA Times.