Studio Ghibli's Next Film A New Adaptation Of The Borrowers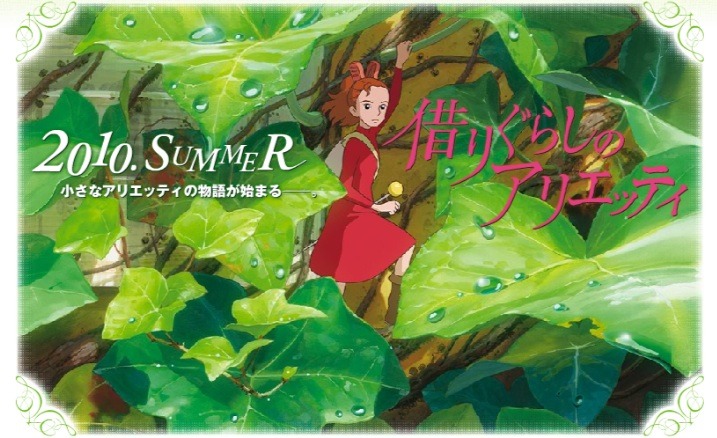 Mary Norton's series of books about The Borrowers, a family of miniature people that live beneath the floorboards of a human family's house, have already inspired a number of adaptations. The only American versions I know of are a 1970s TV movie and a late 90's England-US co-production directed by the once undervalued, lately derailed English director Peter Hewitt.
Likely to be the most charming and beautiful version so far, however, is the upcoming Studio Ghibli adaptation, freshly announced for a Japanese release in the Summer of 2010. They do like keeping their cards close to their chests but we do know so far that they've relocated the story from 1950s England to modern day Japan. Other than that, it could all be very faithful or fancifully divergent. They certainly appear to have kept Arriety, the daughter of the Clock family of Borrowers, as the main character. Indeed, they've changed the title to The Borrower Arrietty, though this doesn't necessarily suggest any major changes.
This will be the directorial debut of Hiromasa Yonebayashi, previously an animator for the company. Apparently Hayao Miyazaki is close at hand to consult and "plan the production", so he's got somebody very dependable at his back.
There's already a theme tune for the movie recorded and will be released on December the 19th. Arrietty's Song has been co-written and was performed by Cécile Corbel, a celtic haprist and singer. Many of the previous Ghibli theme tunes have been instant classics, so I'll definitely be looking for this one on Saturday.
This won't be the next Ghibli project we get to enjoy, however – they've animated all of the movies for the Nintendo DS game The Another World. It'll almost be a shame to have to actually play the thing, but that's one game I'll simply have to complete, just the see the end movie.