Prince Of Persia Featurette: "Behind The Scenes: Dastan"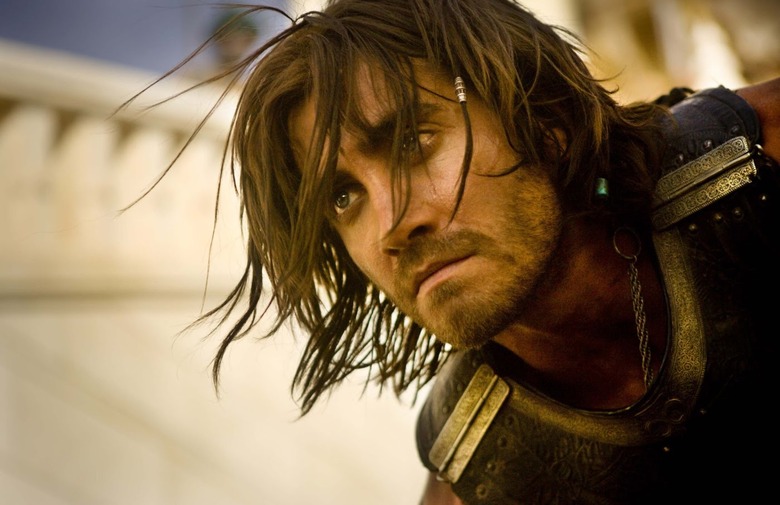 Disney has released a new two-and-a-half-minute behind the scenes featurette for the live-action big screen adaptation of the popular video game Prince of Persia: The Sands of Time. The featurette focuses on Jake Gyllenhaal's character Dastan, and showcases off the film's parkour-style action and the special effects magic of the dagger of time. Watch it now, embedded after the jump.
Release Date: May 28, 2010
Cast: Jake Gyllenhaal, Ben Kingsley, Gemma Arterton, Alfred Molina
Director: Mike Newell
Producer: Jerry Bruckheimer
Based on the video game series "Prince of Persia" created by: Jordan Mechner
Screen Story by: Jordan Mechner and Boaz Yakin
Screenplay by: Doug Miro & Carlo Bernard (writing credits not final)
From the team that brought the "Pirates of the Caribbean" trilogy to the big screen, Walt Disney Pictures and Jerry Bruckheimer Films present PRINCE OF PERSIA: THE SANDS OF TIME, an epic action-adventure set in the mystical lands of Persia. A rogue prince (JAKE GYLLENHAAL) reluctantly joins forces with a mysterious princess (GEMMA ARTERTON) and together, they race against dark forces to safeguard an ancient dagger capable of releasing the Sands of Time—a gift from the gods that can reverse time and allow its possessor to rule the world.
Directed by Mike Newell ("Harry Potter and the Goblet of Fire") with a cast that includes SIR BEN KINGSLEY and ALFRED MOLINA, and a screenplay by Doug Miro & Carlo Bernard from a screen story by Jordan Mechner and Boaz Yakin, PRINCE OF PERSIA: THE SANDS OF TIME hits theaters Memorial Day Weekend, 2010.
Notes:
Director Mike Newell's credits include "Harry Potter and the Goblet of Fire," "Donnie Brasco," starring Al Pacino and Johnny Depp, "Pushing Tin," "Four Weddings and a Funeral" and "Dance With A Stranger."
Among numerous other awards and nominations, Jerry Bruckheimer Films have been honored with 41 Academy Award® nominations, with six wins, and 23 Golden Globe® nominations, with four wins.
PRINCE OF PERSIA: THE SANDS OF TIME was filmed near Marrakesh, Ouarzazate and Erfoud, Morocco, as well as hugely scaled sets constructed at Pinewood Studios in Great Britain.