Details On How I Spent My Summer Vacation, Mel Gibson's Other New Film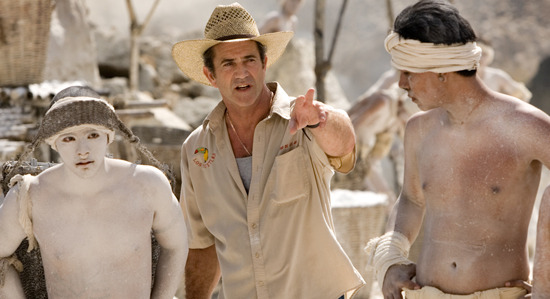 Mel Gibson fans, it's time to rouse yourself from slumber and pay attention to the man's career once more, because he is working.
Last week there was word that the actor/director was scouting film locations in Veracruz, Mexico, and over the weekend we got word that he would direct an as-yet untitled Viking movie starring Leonardo DiCaprio. These are separate projects, thankfully (though he's crazy enough to make a Viking movie set in Mexico, and make it work) and now we know more about the film to be shot south of the border. As we reported previously, it's called How I Spent My Summer Vacation, and now we know the script is by Gibson, making it his third writing credit. Gibson will star in the action/drama film as well.
According to Variety, the film "centers on a career criminal who gets caught by Mexican authorities and is sent to a drug- and crime-filled prison, where he learns how to survive with the help of a 9-year-old boy."
Gibson will star as the criminal, but that's the only casting we've got right now.
How I spent My Summer Vacation will shoot in March, with Adrian Grunberg directing. In a move similar to what the Wachowskis did with James McTeigue, the film is essentially a promotion for Grunberg, a former first assistant director. Stacy Perskie, who was second A.D. on Apocalypto, is producting. The film has been scouting for the past year, and as he's done in the past, Gibson is financing this film himself. He's also financing the Viking movie, which is currently scheduled to shoot later in 2010.
In the meantime, Gibson has Edge of Darkness, the film with his first starring role since Signs in 2002, opening early next year. He also just wrapped The Beaver, directed by Jodie Foster and based on a script by Kyle Killen that topped the Black List in 2008.