67th Golden Globes Nominations Announced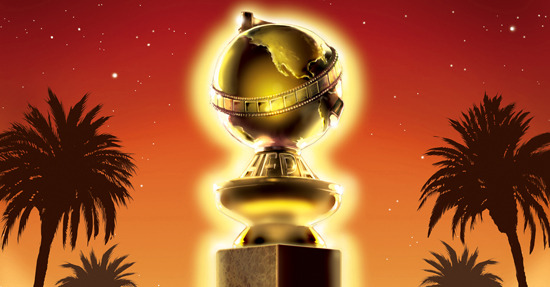 One of the few things that can get Justin Timberlake in front of a camera before dawn is a group with, er, enormous power: the Hollywood Foreign Press Association. Timberlake, John Krasinski and Diane Kruger joined the president of the HFPA this morning to announced the nominations for the 67th Golden Globes.
Because the HFPA nominates work split into dramatic and comedy/musical categories, the nods are often spread out over a fairly wide group of films. That's mostly the case this year, though a few films in particular got more love than others: Up in the Air and Nine lead the pack in terms of raw nominations (six and five each, respectively) while Inglourious Basterds and Avatar both got four nominations. Read the entire list after the break.
The Best Picture nods in the dramatic category play out as expected: Avatar, The Hurt Locker, Inglourious Basterds, Precious and Up in the Air. Avatar didn't pick up as many nominations as might have been expected — nothing for the actors – but James Cameron is in the Best Director noms alongside Quentin Tarantino, Jason Reitman, Kathryn Bigelow and Clint Eastwood. (Keep in mind that Cameron and Bigelow were once married; entertaining to see them in direct competition.)
On the comedy/musical side, (500) Days of Summer is well represented (Best Picture, Best Actor) and Meryl Streep gets to compete against herself with noms for Julie & Julia and It's Complicated, the latter of which also got a fairly surprising Best Screenplay nomination.
Interesting to see Invictus not in the Best Picture – Drama category and to see Precious director Lee Daniels shut out of Best Director. Love that A Serious Man's Michael Stuhlbarg got a nod, and happy to see District 9 take a screenplay nod while Woody Harrelson gets some recognition for The Messenger.
Where the Wild Things Are is barely in the picture (Best Score only) and The Lovely Bones is almost totally shut out. And while Tobey Maguire was good in Brothers, there's no justice that he's nominated instead of Ben Foster, who was much better in The Messenger, a film that is much better than Brothers overall.
The 67th Golden Globes ceremony, hosted by Ricky Gervais, will be broadcast live on Sunday, January 17, 2010 from The Beverly Hilton in Los Angeles.
Here's the full list of film nominations:
BEST PICTURE: DRAMAAvatar
The Hurt Locker
Inglourious Basterds
Precious
Up in the Air
BEST PICTURE: COMEDY OR MUSICAL(500) Days of Summer
The Hangover
It's Complicated
Julie & Julia
Nine
BEST DIRECTORKathryn Bigelow, The Hurt Locker
James Cameron, Avatar
Clint Eastwood, Invictus
Jason Reitman, Up in the Air
Quentin Tarantino, Inglourious Basterds
BEST ACTOR: DRAMA
Jeff Bridges, Crazy Heart
George Clooney, Up in the Air
Colin Firth, A Single Man
Morgan Freeman, Invictus
Tobey Maguire, Brothers
BEST ACTRESS: DRAMA
Emily Blunt, The Young Victoria
Sandra Bullock, The Blind Side
Helen Mirren, The Last Station
Carey Mulligan, An Education
Gabourey Sidibe, Precious
BEST ACTRESS: COMEDY OR MUSICAL
Sandra Bullock, The Proposal
Marion Cotillard, Nine
Julia Roberts, Duplicity
Meryl Streep, It's Complicated
Meryl Streep Julie & Julia
BEST ACTOR: COMEDY OR MUSICAL
Matt Damon, The Informant
Daniel Day Lewis, Nine
Robert Downey, Jr., Sherlock Holmes
Joseph Gordon-Levitt, (500) Days of Summer
Michael Stuhlbarg, A Serious Man
BEST SUPPORTING ACTRESS
Penelope Cruz, Nine
Vera Farmiga, Up in the Air
Anne Kendrick, Up in the Air
Mo'Nique, Precious
Julianne Moore, A Single Man
BEST SUPPORTING ACTOR
Matt Damon, Invictus
Woody Harrelson, The Messenger
Christopher Plummer, The Last Station
Stanley Tucci, The Lovely Bones
Christoph Waltz, Inglourious Basterds
BEST FOREIGN LANGUAGE FILMA Prophet
Baaria
Broken Embraces
The Maid
The White Ribbon
BEST ANIMATED FEATURE FILMCloudy with a Chance of Meatballs
Coraline
Fantastic Mr. Fox
The Princess and the Frog
Up
BEST SCREENPLAYDistrit 9
The Hurt Locker
It's Complicated
Up in the Air
Inglourious Basterds
BEST ORIGINAL SCORE
Michael Giacchino, Up
Marvin Hamlisch, The Informant
James Horner, Avatar
Abel Krozeniowski, A Single Man
Karen O. and Carter Burwell, Where the Wild Things Are
BEST ORIGINAL SONG – MOTION PICTURE
"Cinema Italiano," Nine
"I Want To Come Home," Everybody's Fine
"I See You," Avatar
"The Weary Kind," Crazy Heart
"Winter," Brothers