What Is JJ Abrams' Next Mystery Project?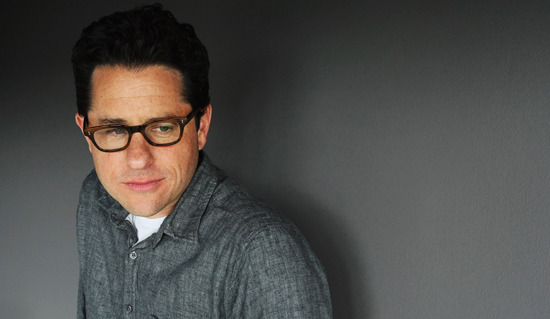 Mad speculation time.
We've known that Paramount would be making new Star Trek and Mission: Impossible movies at some point, and that JJ Abrams, director of the last installment in each franchise, would likely be involved as producer, though possibly not as director. We also knew that the studio had picked up a couple of other options for Abrams to produce and possibly direct. Now a cryptic statement by Paramount chief Brad Grey suggests that the next film for Abrams will indeed not be Trek or M:I, but something else altogether.
The New York Times has a small profile on Grey and his vision for Paramount, which boils down to: "make fewer movies that make more money." Grey describes the mood at the studio as 'wildly ambitious', which to me doesn't jibe at all with shutting down Paramount Vantage and focusing entirely on a smaller slate of films that all have tentpole potential.
Regardless, Abrams has been a big part of Paramount's recent success, though a much greater share of the load has been shouldered by Dreamworks projects like the two Transformers movies. But after Trek opened huge this year, no doubt the studio is giving Abrams another big movie to play with. As the NYT reports:
As for J. J. Abrams, a producer and the director of Star Trek, Mr. Grey is looking for Star Trek 2. And Mission: Impossible IV. And possibly before either, what he called another "tentpole" film to be directed by Mr. Abrams, and yet to be announced.
So what is the film? There are a couple of easy guesses to make. With the studio happy to hand the reigns of old franchises to Abrams, one possibility is the new Jack Ryan film. That's also an obvious guess based on the fact that Star Trek's Chris Pine has been cast as Ryan. Grey says the film is and unannounced tentpole. The Ryan film fits the latter condition, and as it currently has no title or formal green light, it could fit the former as well.
Abrams has talked up his possible producing gig with Micronauts, and hopeful fans might want that to be his next diretorial project, but that's now a Hasbro property and therefore could end up Universal, which signed a six-year, four-picture deal with the toy company. So while that would be a lot of fun, it's not the most likely.
What about Mystery on Fifth Avenue, based on the NYT article Paramount optioned for Abrams to produce that told of a Manhattan house reworked to be packed full of wild puzzles? It seems like an unlikely tentpole, but position the film as basically a cross between Home Alone and Night at the Museum and it could be as close to a family hit as Paramount and Abrams are likely to come up with. I'm split between guessing that and the Jack Ryan movie, but wouldn't be surprised to hear that it is something else entirely.