Tobey Maguire Negotiating For The Role Of Bilbo Baggins? Nope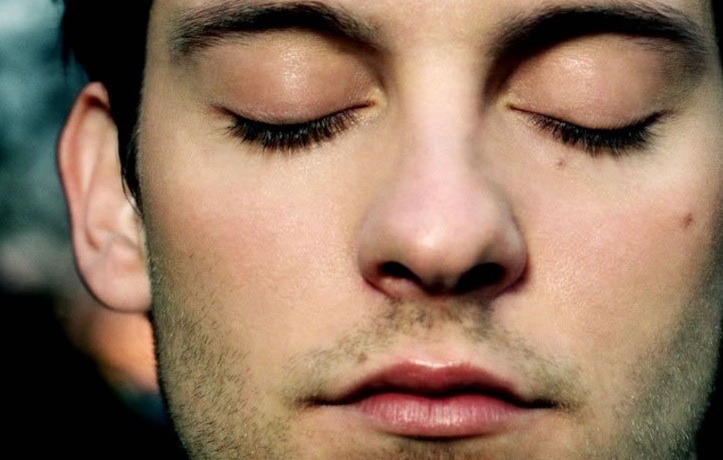 Update: Magurie's publicist has flat out denied the rumor to Movieline.
Time for me to be glad I've got all those shares in Big Salt Co. again because another utterly astonishing casting rumour has come our way and I recommend it's only taken with heavy seasoning. So, tell me... how do you feel about Tobey Maguire as Bilbo Baggins in The Hobbit?
I always picture somebody stockier, but then remember the proportions of the Hobbits in Jackson's Lord of the Rings trilogy and see that I've just sucked for an out-of-date Bakshi powered image. Maybe Maguire really is physically fit for Guillermo Del Toro's little man?
For this rumour to come true, Spider-Man 4 will have to be wrapped before The Hobbit goes before cameras. What's the shoot time on one of these Spider-Man films? Far too long, surely? They don't get started on Spidey until the new year and then The Hobbit gets rolling in the Summer.
The story comes from Latino Review who offer the following substantiation:
Apparently, we're in the early stages of talks between CAA and the producers of the Hobbit film for Tobey to topline the film as Bilbo Baggins! ... If you think about it, a star like Tobey Maguire would make sense and provide a comfort zone for the WB because both The Hobbit films are going to be very expensive.  I just don't see the WB greenlighting a mega tentpole like The Hobbit films with a complete unknown toplining.
They've had a few high profile casting stories pan out before, perhaps most famously the assignation of Heath Ledger to the role of The Joker, so maybe – maybe – this is another early scoop for the site.There's a promised announcement from the Hobbit camp on Wednesday of this week, curiously delayed from the 8th. Could this be a piece of casting? If Tobey Maguire and CAA are in "early stages of talks" with the Hobbit crew, then it's too early for him to be the big news. Maybe the voice of Smaug?