Thomas Haden Church Starring In New FearNet Web/On-Demand Series, Zombie Roadkill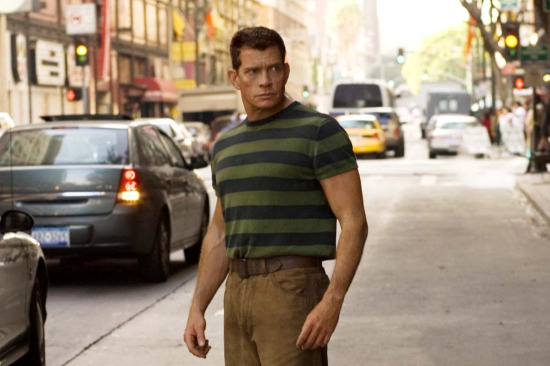 Before his career-changing turn in Sideways, most people knew Thomas Haden Church as a television actor on Wings, and Ned and Stacy. He's not returning to television quite yet, but he is working on something in a series format.  Haden Church is starring in a new FearNet web/on-demand series, Zombie Roadkill. He'll play "a park ranger who partners with a teen (David Dorfman) to escape a portion of highway where roadkill is resurrected as flesh-eating zombie animals." Don't get too excited though — the series will only last six episodes, each of which will be four to five minutes each.
The series will be written by Henry Gayden and directed by David Green. FearNet is no stranger to short series, having released  30 Days of Night: Blood Trails and Dust to Dust. Their latest series is Fear Clinic with Robert Englund.
It doesn't sound like this series will be anything too complicated, but it does mean that we'll get to see nearly half an hour of Thomas Haden Church vs. zombies in the spring. And for those who don't know, David Dorfman played Naomi Watts' son in The Ring. He was last seen in what has come to be known as the worst Apatow-connected film, Drillbit Taylor.This announcement brings to mind other web series releases, and I can't honestly remember any featuring known Hollywood stars that were actually memorable (aside from The Line with Bill Hader, among others). If you can think of any, help me out in the comments. The format has potential, but I've always gotten the sense that five-minute chunks were never enough to really get into a property. By the time you got comfortable with an episode, it was over — and the same was true for the series in general.
[Source: Variety]