Will We Get A New Tron Legacy Movie Trailer For Christmas?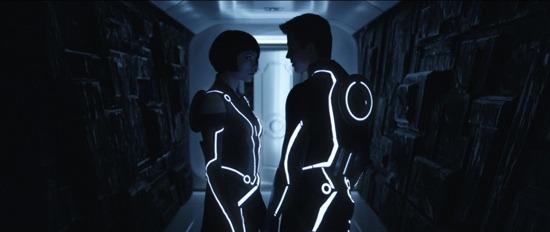 I had heard previously that Disney was not planning to release a trailer for Tron: Legacy this Holiday season, which seemed odd considering Avatar, the biggest 3D film release to date, also a sci-fi movie, would be a perfect film to attach a teaser (even if it was a more polished version of the Comic Con test footage in 3D).
/Film reader Miguel P points me to a message on Tron-sector which claims that a trailer for the Tron sequel will be attached to Avatar after all:
"I work as a projectionist for a theater and Disney sent us a message that we will be receiving both "new" Alice in Wonderland and Tron Legacy trailers to be played with Avatar."
There is no way to confirm this report at the moment, but it might make sense especially since Disney released a poster and teaser image last week. This practice usually precludes an official teaser trailer release. The list of trailers attached to Avatar which I have confirmed thus far include: Tim Burton's Alice in Wonderland, The Book of Eli, and DreamWorks' Shrek Forever After.