Slamdance 2010 Feature Competition Slate Announced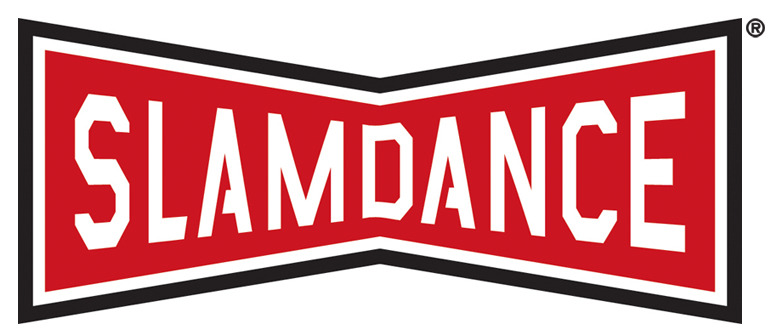 Sundance may be the biggest film fest in Utah every January, but Slamdance has grown to be just as important. We recently talked about And Everything is Going Fine,  the Stephen Soderbergh documentary about Spalding Grey that will play the festival. Now we've got the whole lineup for the feature competition, which features ten narrative and eight documentary films. The list and some thoughts are after the break.
More than five thousand films were submitted for consideration this year, a record for the fest. Festival president Peter Baxter told Variety this is indicative of a healthy independent film culture. "Far apart from the apparent industry downturn, there appears a great sense of what is possible rather than impossible with our submissions," he said.
Without knowing too much about the films, I'm intrigued to see some genre-ish submissions in there, like Drones, One Hundred Mornings and The Last Lovecraft: The Relic of Cthulu. And The Wild Hunt ("a medieval reenactment game turns into a Shakespearean tragedy when a non-player crashes the event to win back his girlfriend") sounds like the sort of film fans of Danny McBride and Jody Hill would love. As for the docs, there isn't one in there I'm not interested in seeing. And Mind of a Demon is narrated by Lemmy from Motorhead? I'm in line already.
Here's the entire competition slate for the fest, which runs January 21-28 in Park City, Utah:
NARRATIVE COMPETITION
Cummings Farm (Andrew Drazek) Comedy about three couples who try group sex at a lakeside strawberry farm, naively hoping it will lead to enlightenment; with Laura Silverman. (World premiere)
Drones (Amber Benson & Adam Busch) A man discovers a universal threat to his life, job and the planet; Angela Bettis and Jonathan M. Woodward star. (World premiere)
The Four-Faced Liar (Jacob Chase) When a small-town couple meets two best friends, unexpected sparks fly; cast includes Emily Peck, Marga Lewis Ryan and Todd Kubrack. (World premiere)
The Last Lovecraft: The Relic of Cthulhu (Henry Saine) An ordinary guy is stuck in his boring life until a strange old man gives him an ancient relic and tells him that he's the last bloodline of H.P. Lovecraft; with Devin McGinn and Kyle Davis. (World premiere)
One Hundred Mornings (Conor Horgan) Ireland. Set in a world upended by a complete breakdown of society, two couples hide out in a lakeside cabin hoping to survive the crisis; Ciaran McMenamin, Alex Reid and Rory Keenan star.
The Scenesters (Todd Berger) Dark comedy featuring Sherilyn Fenn, Suzanne May and Blaise Miller about a group of crime scene videographers who hatch a plan to catch a serial killer picking off beautiful young hipsters on the east side of Los Angeles.
Snow and Ashes (Charles Olivier-Michaud) Canada. A war correspondent in Eastern Europe wakes from a coma to discover his collaborator missing; Rhys Coiro, David-Alexandre Coiteux, Lina Roessler and Frederic Gilles star. (World premiere)
URFrenz (Jeff Phillips) High school girls and their parents collide over the use of a popular social networking site when the identity and motives of an online boy come into question; featuring Lily Holleman, Gayla Goehl and CaroleAnne Johnson. (World premiere)
The Wild Hunt (Alexandre Franchi) Canada. A medieval reenactment game turns into a Shakespearean tragedy when a non-player crashes the event to win back his girlfriend; cast includes Kaniehtiio Horn, Mark Anthony Krupa and Ricky Mabe. (World premiere)
YellowBrickRoad (Jesse Holland & Andy Mitton) An expedition looks for answers to something horrible in the forest, but the forest finds something horrible in them; stars Cassidy Freeman, Lee Wilkof and Anessa Ramsey. (World premiere)
DOCUMENTARY COMPETITION
American Jihadist (Mark Claywell) What makes a man willing to kill and die for his religion?
Biker Fox (Jeremy Lamberton) A part docu, part self-help testimonial about Biker Fox, who advocates "cogitating positive vibes to the cortex of your cerebellum." (World premiere)
Candyman (Costa Botes) A look at the rise and fall of David Klein, inventor of Jelly Belly sweets. (World premiere)
General Orders No. 9 (Robert Persons) An experimental docu that contemplates loss and change in the American South.
Mamachas del Ring (Betty M. Park) Chronicle of the lives of Bolivian women wrestlers.
Mind of a Demon: The Larry Linkogle Story (Adam Barker) The birth of freestyle motocross became the demise of the sport's most infamous legend, narrated by Lemmy.
Rocksteady: The Roots of Reggae (Stascha Bader) Canada. The musicians of Jamaica's Golden Age of music, Rocksteady, come together after 40 years to record a greatest hits album and perform a concert in Kingston.
William Burroughs: A Man Within (Yony Leyser) A portrait of the Beat author and American icon, with David Cronenberg, Gus Van Sant, Peter Weller, Iggy Pop and Laurie Anderson. (World premiere)