JJ Abrams Planning Fictionalised Telling Of Man On Wire Story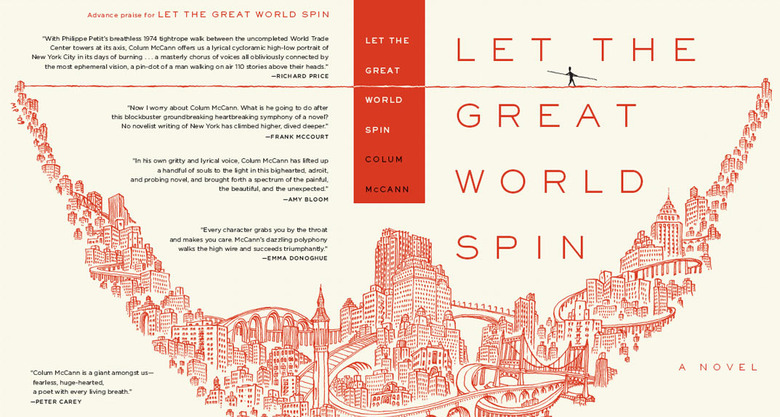 It wouldn't be true to say JJ Abrams is adapting Man on Wire into a feature film, but that would certainly crossover with the truth and that's probably the legend you'll be overhearing in the line at the cinema. What Abrams is actually doing, specifically, is having his Bad Robot production company adapt Colum McCann's novel Let The Great World Spin. McCann himself is writing the screenplay, telling a series of separate stories about a number of characters around New York at the time Phillippe Petit performed his high-wire stunt in the early 70s.
If you don't know about Petit, I've got the trailer for the documentary profile Man on Wire after the break. This was definitely one of the most loved documentaries in recent years, thanks in no small part to the astonishing charisma of the eccentric wirewalker at its heart. There's also a video interview tucked away down there with Colum McCann explaining his inspiration for Let The Great World Spin.
Here's the Man on Wire trailer.
And here's McCann, and I think listening this could pretty much make up your mind for you about how interested you are in this project.
Of his use of Petit in the narrative he says:
My favourite character in the book is not say the tightrope walker at all, he's just a way to get into the book but it's like the hooker who is, say, in the Bronx and she's a 38 year old grandmother by the name of Tilly, also this guy Corrigan who's an Irish priest. These people who's not alive somehow come alive for you as an author.
And hopefully for us an audience too . I'm worried by "just a way to get into the book" – sounds like we have the first piece of Petit-sploitation on our hands. Hopefully it was just a figure of speech.
McCann's novel has apparently been made the Amazon 2009 book of the year and is widely acclaimed as one of the first, if not the first, great novel about 9/11. Of course, it takes place in the early 70s and this subject is hidden behind some artifice and occlusion. I haven't read it, personally – have you? Does it work?
Back in 2005, McCann wrote the screenplay for Gary McKendry's Everything in this Country Must, nominated for the Oscar for best short film. You can watch the whole thing exclusively on his official site. That too might give you some hope for this project, or perhaps turn you off entirely.
Via Hollywood Reporter.