Kick Ass Trailer For Chilean Action Film Mandrill, Fantastic Fest '09 Best Picture Winner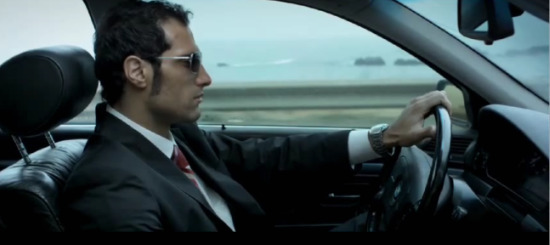 I love being completely wowed out of nowhere by a film trailer, and the trailer for the upcoming Chilean action film Mandrill did just that. Written and directed by Ernesto Diaz Espinoza, the film stars Marko Zaror as " a young hitman who will not relent until he has exacted bloody revenge on the man who killed his mother many years ago." The two have also worked together on the South American action films Kiltro and Mirage Man. I haven't yet seen those films, but after this trailer I'm feeling the strongest of urges hunt them down.
Check out the trailer below:
Except for that tragically laughable use of CG-'splosions at the end, this trailer does its intended job. I sure as hell want to see this movie now. In addition to winning Best Picture at Fantastic Fest 2009, it also won the award for Best Actor in Marko Zaror. Given that the trailer isn't entirely action-filled, I'm assuming Zaror has more to offer than spinning kicks, badass gunplay, and the swagger of Clive Owen. Then again, for an action film I don't need much else.
If any of you have seen this film, or their previous efforts, please sound out in the comments. Given all the buzz I'm reading about Zaror and Espinoza, it sounds like these two are an action duo to keep an eye on.  From the trailer alone I'm getting a great Bond vibe. Do. Want. More.