Natalie Portman Joins Pride And Prejudice And Zombies, Richard Kelly Producing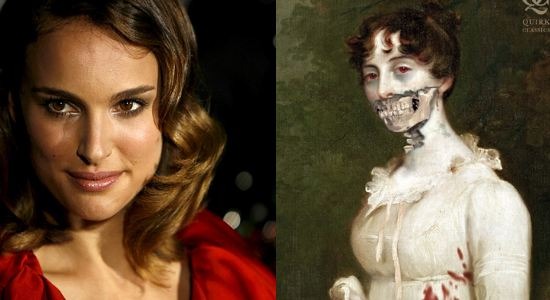 We've seen Natalie Portman in period pieces before, but I bet she's never had to fight off hordes of undead at the same time. Portman is set to star and produce Pride and Prejudice and Zombies, an adaptation of the uber-popular Seth Grahame-Smith novel that mashed up zombies with Jane Austen's original text. Richard Kelly will also be one of her producing colleagues on the project.
Natalie and I are longtime passionate fans of Jane Austen's books and this a fresh, fun and thought-provoking way to approach her work. The idea of zombies running rampant in 19th Century England may sound odd, but it lends a modern sense of urgency to a well known love story.
There's little else known about the project at this moment, but I'd be interested to see who ends up directing. Are they going to go with a known horror director to suit the zombie material, or will they go with a more dramatic and period-friendly director? Of course, whoever is chosen will have to tackle both aspects of the novel—but I think I'd be more interested to see them try and play the project straight.
I haven't read the novel yet, but from what I've seen it doesn't really go too far with the zombies. As we've reported previously, about 85% of the novel is just the original text (which is why Austen is still listed as an author). I think the adaptation will work best if they just treat it like another version of Pride and Prejudice, except this one just happens to have zombies. Going too campy will probably ruin much of the fun.