Cool Stuff: 20,000 Leagues Under The Sea Capt. Nemo's Nautilus Replica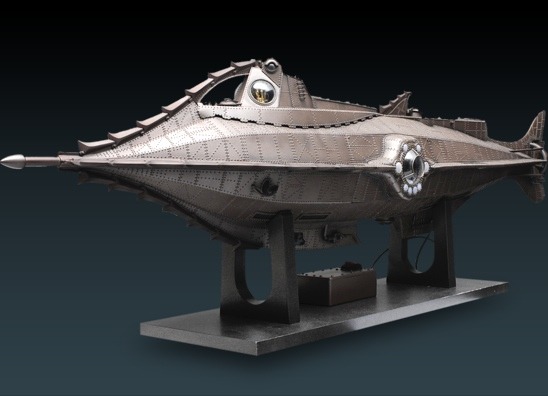 Today, eFX Collectibles will begin accepting orders for their four-foot replica of Capt. Nemo's Nautilus, inspired by Disney's 1954 live-action version of 20,000 Leagues Under the Sea. This is the first of three replicas which will be offered in eFX's new Disney line.
This four-foot replica of the Nautilus offers features not incorporated in any previous model of the iconic submarine. Produced at approximately 1/45th scale, the replica features finely detailed interior views of the wheelhouse and Capt. Nemo's salon, as well as LED lights to illuminate those rooms and the circular salon observation window.
In addition to a removable skiff, the Nautilus incorporates a freely rotating propeller and pivoting rudder, and includes a custom display stand. Each Nautilus will have a numbered plaque and certificate of authenticity, and production will be strictly limited to 500 pieces worldwide.
But the Nautilus won't come cheap, with a price tag of $1,799. All orders for the Nautilus placed prior to December 31, 2009, will receive a special early pre-order price of $1,699, and will also receive a special certificate, suitable for framing, on a reproduction of the Disney Studios stationery used during the film's production in 1954. Shipping is anticipated to take place in spring 2010. More photos and details on eFX's other upcoming Disney replicas can be found after the jump.
The Nautilus is the first of three Disney collectibles that eFX has created to launch its Disney line. The other replicas include:
The exquisite Heart Box inspired by Snow White and the Seven Dwarfs, which sits on an elaborate, museum-quality display base featuring two sculptures by renowned artist David Kracov;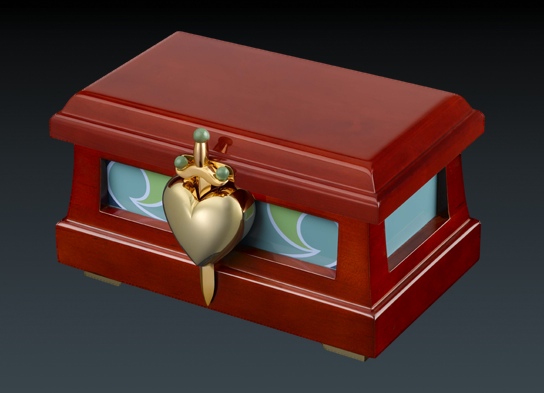 An 18-inch-tall "photo puppet" replica of the Muppets' Rizzo the Rat, complete with letterman's jacket and baseball cap.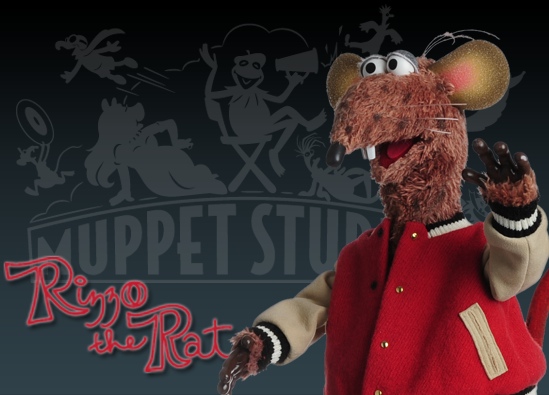 Prices for these two pieces are being finalized, and eFX expects to begin accepting orders for them by the end of the year.